The operator sponsoring the festival installed 25 5G antennas in Cidade do Rock; even those who still use 4G phones will notice a change
RIO – Who goes City of the rock on any of the seven days of Rock in Rio you will have a great chance of being able to post that selfie or those stories in the social networks without any delay caused by connection difficulties. This is because the festival will be the first major event in Brazil to use 5G and those who still use 4G technology will also benefit.
At busy events, such as concerts or football matches in crowded stadiums, it is normal for cell phone data transmission to be slower. The promise is that this will no longer happen as 5G gains ground.
"The main difference with 5G is speed, and when we talk about speed, there is capacity behind it. The 5G network is much faster and much more capable than the 4G network. We are talking about 20 to 30 times the speed. major, "explains Tim's Vice President of Technology, Leonardo Capdeville. "And it has another feature, which is the possibility of having a greater number of connections per square meter, a greater density".
The operator has installed 25 5G sites ("antennas") in Cidade do Rock, and although the main beneficiaries are those who already have a mobile phone enabled for this technology, those who still use 4G mobile phones will also notice a change.
"It has a nice side effect: when I start bringing clients to the 5G network, I also begin to lighten the 4G network. So, I take some of the traffic from 4G and the client who still uses this network will have a better experience," he points out. Capdeville.
Another advantage is that 5G antennas can be "hidden". So whoever walks through the City of the rock maybe stop next to one of them and not even notice it. "In addition to the traditional poles, we have a series of sticky totem poles. It just looks like a plate, but it also has a 5G antenna inside," says the executive. "This already gives an idea of ​​what the towers will look like in the future. We expect them to be confused with street furniture; you will be at a bus stop, and then maybe you will have a 5G antenna."
According to Tim's data, around 10% of customers in São Paulo already use the 5G network. The expectation is that this number will reach 20% in the Rock in Rio.
Source: Terra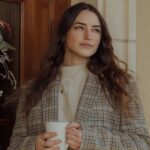 Emily Jhon is a product and service reviewer at Gossipify, known for her honest evaluations and thorough analysis. With a background in marketing and consumer research, she offers valuable insights to readers. She has been writing for Gossipify for several years and has a degree in Marketing and Consumer Research from the University of Oxford.