The digital platform Spotify launches this Wednesday (23) a series of 10 playlists to celebrate the World Cup in Qatarstarted last Sunday (20).
Special playlists are active center Soccer of the platform and its titles are a lot irreverent🇧🇷
Watch:
Go Brazil!
Ferrugem, Thiaguinho, Pabllo Vittar, Gloria Groove, Wesley Safadão, Zé Felipe, Luan Santa, Luísa Sonza, Jovem Dionísio and everything that is causing a stir in the charts is here. There are 100 tracks and almost five hours of lots of music to scream loud and clear that the hexa is coming!
Football country
Almost three hours of pure emotion with songs about the national passion that is football. Songs by legends of Brazilian popular music, such as Chico Buarque, Novos Baianos, Gonzaguinha, Jorge Ben Jor, Rita Lee, Gilberto Gil, Elis Regina, João Nogueira and others are part of the lineup.
Barbecue and Football
There's sertanejo, there's funk, there's pagode! This is the best route to prepare your game barbecue with friends, family or workgroup. A complete five-hour playlist to play and enjoy the ball in play with Zeca Pagodinho, Arlindo Cruz, Marília Mendonça, Os Barões da Pisadinha, Simone & Simaria, Mc Don Juan and many more.
3RD TIME
The party continues after the game is over! Here are 55 handpicked songs to make for an exciting postgame review. And the secret is to play a little bit of everything: rap, funk, pop, sertanejo and more. Check out the selection featuring Matheus and Kauan, Mari Fernandez, and even Whindersson Nunes to spice up your ride!
Party, Dance and Relax
Sertanejo of the best quality, you can find it in this playlist! Israel and Rodolfo, Lucas Lucco, João Bosco and Gabriel, Henrique and Juliano are some of the names ready to unleash almost five hours of pure relaxation. And the best part: no suffering, only lively ones.
POV: Do the famous Ronaldinho sign
For those feeling relaxed on the weekend, this playlist brings together over two hours of the best funk selections, and the MCs are the ones putting on the show. MC Bin Laden, MC Rick, MC Champions, MC Lan, MC Kauan and others to create that combination of funk and football that nobody can fault.
pov: Bebeto scored the goal and rocked the baby
Even nostalgics have time! This playlist brings together rock, pop rock, axé, and even pagoda hits from the late 80s to the early 2010s, especially the year 1994, when Brazil became the top soccer team in the world four times. Skank, Barão Vermelho, Banda Eva, Exaltasamba, É o Tchan!, among other classics are there!
pov: suffer more than in 7v1
That 7×1 really scored and left that atmosphere. So, grab a tissue for those who like to suffer because suffering mode is on! Marília Mendonça, Jorge and Mateus, Guilherme & Benuto, Maiara and Maraísa and others… And don't worry, because the upbeat songs have been strategically removed. It's to stop crying remembering Khedira…
pov: brazilcore for gringo is more expensive
Rap, trap and funk…basically, this is Brazil and there are three and a half hours of Brazilian music in 70 tracks to get the dance party started. L7nnon, MC Paiva, Hariel, MC Poze do Rodo, the real essence of Brazilian culture. Leave the game here, leave it!
pov: more pistol than canary
If the hexa doesn't arrive, the bug will catch it and the playlist will be formed! From Djonga to Linkin Park, from Sidoka to System of a Down and from Filipe Ret to My Chemical Romance, everyone is here with a gun. There are 50 songs with strong lyrics and intense melodies for you to use as needed. But let's not even think about it now, okay?
🇧🇷The best content in your email for free. Choose your favorite Terra newsletter. Click here!
Source: Terra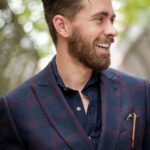 Earl Johnson is a music writer at Gossipify, known for his in-depth analysis and unique perspective on the industry. A graduate of USC with a degree in Music, he brings years of experience and passion to his writing. He covers the latest releases and trends, always on the lookout for the next big thing in music.