On the soundtrack to his album release 'Black & White', Tony Gordon sings signature songs and hits of the night
On the track of his recent album release "Black White", Tony Gordon sings signature songs and big hits of the night accompanied by the band formed by Will Gordon (bass), André Freitas (piano), Erik Escobar (piano) and Miguel Assis (drums).
This unique show takes place this Thursday (24th), in the intimate setting of the Blue Note.
Tony Gordon became nationally known as the winner of 'The Voice' in 2019. He was soon labeled a jazz singer, but I'll prove in the rest of the text that he's actually a singer of the night. And if any doubts remain, you can clarify them by listening to his first authorial work in more than 30 years of career, "Black and White", which is available on all digital platforms.
The artistic vein runs in the family
For starters, Tony is the son of Denise Duran (sister of Dolores) and Dave Gordon. Two (or three) of the most important singers of the night in the history of Brazilian music.
Not only did he grow up listening to his parents singing, but he chose not to cut corners at home, enlisted in the army and found work in a machine shop until his sister, Izzy (also a singer), he came up with an ultimatum: "either you sing or I'll kill you".
He listened to which one is younger and debuted at night in 1985, at the opening of the disco "One More Time". It was Tony's litmus test, with Bobby McFerrin, Sonia Braga and Cauby Peixoto in the audience. The latter waited for him to get off the stage and declared that from now on he would be his musical godfather.
It took 34 years of nightly singing to arrive at 'The Voice'. A school that sometimes had six or seven plays in the same night shift, each with a different set.
"There was no rehearsal, sound check, nothing. The houses had their own trios or quartets, which took the repertoire and the singer unfolded with different keys, measures and characteristics. This brought baggage to me that nothing else would bring," says Tony.
family association
And it is precisely this baggage, versatility and family signature that is deposited in "Black and White". The album was co-written with his son Will and produced by him. "He is a genius. We recorded in different studios to get the most out of the sound that each song required.
"Black and White", therefore, is a work that requires more attention and multiple listens, given the richness deposited in each of the eight songs. "Even though I've written it, recorded it, listened to it about 300 times and there's not a single time I haven't noticed something new," he says.
Tony sings on the record with the naturalness of someone performing in a disco. It's also how he won "The Voice" and it's how he plans his next works, since he got a taste for it.
"'Black and White' came exactly how I wanted it, with my face. The whole project is beautiful. Get the others to come," she promises.
HOMEWORK inspires transformation, with digital intelligence and craftsmanship. Our journalism impacts thousands of readers every day. And our tailored content solutions serve large businesses of all sizes. Find out more about our projects andcontact
🇧🇷🇧🇷
The best content in your email for free. Choose your favorite Terra newsletter. Click here!
Source: Terra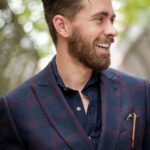 Earl Johnson is a music writer at Gossipify, known for his in-depth analysis and unique perspective on the industry. A graduate of USC with a degree in Music, he brings years of experience and passion to his writing. He covers the latest releases and trends, always on the lookout for the next big thing in music.