Helloween, Saxon, Symphony X and Doro are also part of the line-up of the event at Allianz Parque in April
The seventh edition of the Monsters of Rock festival will see in its line-up bands with a long history in the music world. Kiss, Scorpions, Deep Purple, Helloween, Saxon, Symphony X and Doro are confirmed at Allianz Parque, Sao Paulo on April 22, 2023. Tickets and sales now start on December 16 through the website Eventim🇧🇷
The promise is of an unforgettable night, with these rock dinosaurs playing on the same stage. Kiss, for example, was formed in 1973 by Paul Stanley and Gene Simmons, and this will likely be one of the band's last concerts as they celebrate 50 years on the road.
The legendary Scorpions, who have sold 120 million records and more than 5,000 concerts worldwide, arrive with a repertoire of classics as well as their most recent work, Rock Believer Tour. The band also celebrates its 50th anniversary, from when Klaus Meine, Rudolf Schenker and Matthias Jabs got together to form the group.
There's also Deep Purple, who received the Legend Award at the World Music Awards in 2008 and entered the Rock and Roll Hall of Fame in 2016. This will be an opportunity to see Ian Gillan, Roger Glover, Ian Paice, Don Airey and Simon McBride.
Helloween are considered an icon of melodic speed metal and this will be their second performance at the festival, the first was in 1996. The German band has performed in several countries, with the show United Forces Tour 2022-2023, with performances by Andi Deris, Michael Kiske, Michael Weikath, Kai Hansen, Markus Grosskopf, Sascha Gerstner and Dani Löble.
In its second performance at the festival, Saxon, featuring Biff Byford, Doug Scarratt, Nibbs Carter, Nigel Glockler and Paul Quinn, brings repertoire from his 24th album, Carpe Diem. Progressive metal group, Symphony X was created by guitarist Michael Romeo, completing the lineup Russell Allen, Michael LePond, Jason Rullo and Michael Pinnella. To close the lineup, the event presents the German Doro Pesch, who marked the debut of women on stage at the first Monsters of Rock in history – in 1986.
SERVICE
rock monsters
Location: Allianz Parque, Avenida Francisco Matarazzo, 1705 – Água Branca (SP)
Date: April 22, 2023 (Saturday)
Gates open: 10:00
Shows start: 11:30
Age classification: 14 (fourteen) years, unaccompanied. Children under the age of 14 (fourteen) can participate in the event provided they are accompanied by their parents and/or legal guardians. Information subject to change, based on court decision.
TICKETS:
Premium Track: BRL 1,180 (Full) | BRL 590 (half)
Track: BRL 680 (complete) | BRL 340 (half)
Lower chair: BRL 780 (complete) | BRL 390 (half)
Upper chair: R $ 480 (complete) | BRL 240 (half)
VIP – Backstage Gazebo: R$ 2,500 (full price) | BRL 1,910 (half)
VIP – Centennial Hall: R$ 1,500 (full) | BRL 1,110 (half)
🇧🇷The best content in your email for free. Choose your favorite Terra newsletter. Click here!
Source: Terra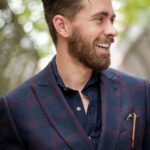 Earl Johnson is a music writer at Gossipify, known for his in-depth analysis and unique perspective on the industry. A graduate of USC with a degree in Music, he brings years of experience and passion to his writing. He covers the latest releases and trends, always on the lookout for the next big thing in music.