A four-year scholarship to graduate from Berklee College of Music and 43 additional scholarships will be offered; Applications are open until April 2023
THE Latin Grammy Cultural Foundation announced this Thursday, the 15th, that Nicky jamone of the icons of the urban Latin genre, sponsors its famous Prodigy Scholarship for a degree from Berklee College of Music starting in the fall semester of 2023. Applications are open now and will run through April 2023.
The announcement of the scholarship comes after the artist's presentation together with the Foundation's scholars during the 23rd edition of the Latin Grammywhen he pledged to support budding musicians.
The Prodigy Scholarship, which lasts for four years, is called this year Nicky Jam Scholarship, was created eight years ago and provides up to $200,000 in financial aid. It has already been co-sponsored by Latin artists Sofia Carson (2022), Juanes (2021), Julius Iglesias (2020), Emilian And Glory Estefan (2019), Charles Vives (2018), Miguel Bose (2017), Juan Luis Guerra (2016) e Enrico Iglesias (2015).
"Music has always been there for me; it's been the fuel that kept me going through even the toughest times in my life," Jam said. "By awarding the Prodigy Scholarship, in partnership with Latin Grammy Cultural FoundationI can share my passion for music and give it back to the next generation of music creators. Latin music on your journey to make your dreams come true."
"When it comes to pursuing a career in music, finances shouldn't be a barrier to nurturing talent," said Raquel "Rocky" Egusquiza, executive director of the Latin Grammy Cultural Foundation. "We are grateful for Nicky Jam's generosity in making music education a reality for future generations of Latin music creators and preserving our legacy for years to come."
Registrations
The Foundation is accepting applications for all of its 2023 scholarships, and like Nicky Jam, Juan Diego Medina, CEO of La Industria Inc., has also sponsored one of the Talent Enrollment Scholarships, up to $100,000. All are available to music students aged 17-25, including:
Three Talent Tuition Scholarships of up to $100,000 each will be awarded to students to help defray the costs of a four-year Bachelor of Music starting in Fall 2023 at a university of their choice.
Forty (40) tuition assistance grants of up to $10,000 each will be awarded to assist with the enrollment of students desiring a bachelor's degree in music. This is a one-time award that will cover tuition costs for one year (Fall 2023 and Spring 2024 semesters in the Northern Hemisphere).
Each year, the Foundation's scholarship committee evaluates applications from a competitive panel of budding musicians, based on a variety of skills and requirements, both academic and artistic in nature.
To date, the Foundation has awarded more than $7.6 million in scholarships, grants and musical instrument donations through its music education programs and events around the world. All scholarships are awarded to exceptionally talented music students in financial need to support their educational and musical aspirations.
To apply you must visit the Website of the Latin Grammy Cultural Foundation🇧🇷 To apply, students must submit two audition videos, two letters of recommendation, and an acceptance letter from an accredited university, along with two essays. Materials can be submitted in English, Spanish or Portuguese. The application deadline is 11:59 PM Eastern time on April 10, 2023.
🇧🇷The best content in your email for free. Choose your favorite Terra newsletter. Click here!
Source: Terra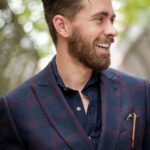 Earl Johnson is a music writer at Gossipify, known for his in-depth analysis and unique perspective on the industry. A graduate of USC with a degree in Music, he brings years of experience and passion to his writing. He covers the latest releases and trends, always on the lookout for the next big thing in music.