In an interview with Variety, Mac DeMarco said that many of his professional colleagues rely more than they should on the social network.
TikTok's current influence on the music industry is undeniable. Pop songs are being made in increasingly shorter and more direct formats, in addition to being thought of for choreographies on the social video network. The situation worries the Canadian multi-instrumentalist Mac DeMarcowho reflected on the topic in a recent interview.
When talking with Variety about his new instrumental album Five Easy Hot Dogs, the indie rock artist defined the current state of the industry as "depressing". Then he explained his point of view.
Manu Gavassi embraces chaos: "The beauty of not having control"
HARRY STYLES
Harry Styles: items that all fans of the singer need to have
It's very depressing. I think that's the problem: Artists have fallen into this role of thinking, 'Well, I need these things.' You do not need. But if you want to make money, I think you have to."
While he has achieved some success in the mainstream, DeMarco is not exactly a pop artist. As a result, he is able to work more independently. "I've always been the type to work towards what I want to do – and if the money comes later, that's a bonus."
Interestingly, Mac acknowledges that many of his songs "do really well on TikTok". However, in your case, it's all organic. "I never had to think, 'Well, I need to get this really fast-paced.' At the same time […], simply do what you want with your life. I do not care."
Mac DeMarco, TikTok and Touring
Also during the interview, Mac DeMarco reflected on how the music industry has led artists to tour less these days. Several musicians are leaving shows to focus on their work as content creators on digital platforms, which is a shame in his view.
Going on tour has been the greatest gift in life for me. You take a van with your friends and drive around, party every night, share your music, see the weirdest parts of each city and meet other weird people. It's like, 'Do you like your life to become an adventure? Here it is'. And now people are like, 'I'm so tired…' I don't want to sound like a grumpy old uncle, but it's weird."
Impact of social media on music
Studies prove that TikTok brought a series of effects on contemporary music. A survey by Chartmetric (via Digital Music News) in 2021 points out that songs viralized on the social network in question several artists "took off" with their numbers on streaming platforms after this organic disclosure. In this way, fans discover other works and become "loyalty".
On the other hand, there was the establishment of the phenomenon of "anxious listening", as observed by the newspaper The State of S. Paulo. The publication notes that songwriters need to make songs shorter and more direct, often with their main melodic hooks within the first few seconds; otherwise, the listener soon skips and leaves your track behind.
Source: Rollingstone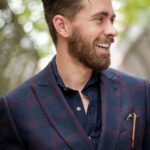 Earl Johnson is a music writer at Gossipify, known for his in-depth analysis and unique perspective on the industry. A graduate of USC with a degree in Music, he brings years of experience and passion to his writing. He covers the latest releases and trends, always on the lookout for the next big thing in music.