Information provided by journalist José Norberto Flesch was confirmed by Lana Del Rey through her private Instagram account
Lana Del Rey will come to Brazil this year to promote their ninth album, Did You Know That There's a Tunnel Under Ocean Blvd (2023), which will arrive on all audio platforms on March 10, according to information provided by journalist José Norberto Flesch. The singer confirmed her visit to the country through a comment made on social networks.
As disclosed by Flesch, the singer should perform at the end of May in São Paulo and Rio de Janeiro. The Instagram fan page @delreydear announced the singer as the headliner of MITA Festival in Rio de Janeiro, and confirmed solo shows in the capital of São Paulo on the 3rd and 4th of June – which coincide with the dates of MITA Festival in Sao Paulo.
Antonio Banderas recalls heart attack 6 years ago: 'I started to see what mattered'
AMAZON KINDLE
Discover the benefits of Kindle 11th generation, and get yours now
Lana Del Rey responded to a fan confirming my information that she is coming to Brazil at the end of May. pic.twitter.com/3HFCYT52lB

— José Norberto Flesch (@jnflesch) January 25, 2023
There are no official details about dates or the opening of ticket sales for the presentations of Rey's Spearin Brazil. More information should be released soon.
Lana Del Rey came to Brazil twice, the first time in 2013, with concerts on his tour in São Paulo, Rio de Janeiro and Belo Horizonte, and the second and last time in 2018, in Lollapalooza Brazil.
The last album by Lana Del Rey was Blue Banistersfollowed by Chemtrails Over The Country Clubboth released in 2021. Despite the solo career break, Lana Del Rey participated in other projects in recent years, including his return to music with a special participation in the tenth album of Taylor Swiftin the range "Snow On The Beach".
Source: Rollingstone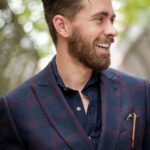 Earl Johnson is a music writer at Gossipify, known for his in-depth analysis and unique perspective on the industry. A graduate of USC with a degree in Music, he brings years of experience and passion to his writing. He covers the latest releases and trends, always on the lookout for the next big thing in music.