Soundgarden was again inducted into the Rock and Roll Hall of Fame, the group had already been nominated in 2020
soundgarden was again inducted into the Rock and Roll Hall of Fame last Tuesday, the 3rd, and Kim Thayil, guitarist and co-founder of the band was surprised by the news. "It wasn't on my radar," he told Billboard. "I wasn't thinking about that, so it's a very pleasant surprise. Very cool."
The band was first nominated in 2020 and Thayil claims that the feat helped the group deal with the almost four after the singer's suicide Chris Cornell and understand the relevance of soundgarden In the song.
"What was nice [da indicação em 2020] it was just the recognition of the recognition", he explains "(…) sometimes you can get isolated when the band has become part of a wider community of music and musicians."
"So I think this recognition was a reminder that, 'hey, the work you did with your partners was part of a continuity and a music story. That's cool,'" he told Billboard.

Among other nominees are Kate Bush, Sheryl Crow, Missy Elliott, Iron Maiden, JoyDivision/New Order, Cyndi Lauper, George Michael, Willie Nelson, Rage Against the Machine, The Spinners, A Tribe Called Quest, The White Stripes and Warren Zevon.
Source: Rollingstone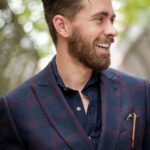 Earl Johnson is a music writer at Gossipify, known for his in-depth analysis and unique perspective on the industry. A graduate of USC with a degree in Music, he brings years of experience and passion to his writing. He covers the latest releases and trends, always on the lookout for the next big thing in music.