Despite the fact that Meryl Streep is part of the actresses who were not "pretty enough" for a role, the actress managed to establish a successful career in Hollywood.
One of his most recognized films is 'The Devil Wears Prada', a 2006 film in which he starred with Anne Hathaway. In it she played Miranda Priestly, the demanding editor of the fashion magazine 'Runway' who makes life miserable for her employees.
Although it is one of her most iconic roles, the truth is that the actress confessed that she had a "horrible time" while recording the tape.
If you like dramatic comedies like 'The Devil Wears Prada', you can also watch 'Clueless' on ViX+, ViX's premium streaming service
Meryl Streep 'was horrible' to record 'The Devil Wears Prada'
In June 2021, the cast members of 'The Devil Wears Prada' met via video call hosted by Entertainment Weekly to celebrate the film's 15th anniversary.
In it, they talked about various aspects surrounding the film, such as auditions, the challenges they faced in making a film about the fashion world, and even shared an anecdote or two.
Among them, Meryl Streep confessed that for her "it was horrible" to record the tape. That's because he resorted to method acting, a technique that consists of behaving (off and on screen) like the character he's playing.
This was done to better project what it means to be a dominant boss like Miranda Priestly was. However, due to his cold attitude, he could not coexist so casually with the rest of the cast:
"It was horrible! it was [miserable] in my trailer I could hear them all shaking and laughing. I was so depressed! I said, "Well, that's the price you pay for being the boss!" That was the last time I tried any of the methods!"
Anne Hathaway Talks About Meryl Streep's Attitude in 'The Devil Wears Prada'
At the same reunion, Anne Hathaway, recreating a look from "The Devil Wears Prada" 16 years later, expressed what Meryl Streep's turn to method acting meant to her.
Let's remember that in the film Hathaway played Andy, Miranda Presley's assistant who was constantly bullied by her boss
Therefore, it was even more difficult for her that Meryl Streep behaves very similar to Miranda on and off the recording. However, this helped her achieve a higher quality performance:
"I felt terrified, but I always felt looked after. I knew that whatever I did to create that fear, I appreciated it. [porque] I also knew he was taking care of me. There is a scene where [ella dice]: "You're just as disappointing as the rest of the stupid girls." I remember when the camera turned on me, the pressure really got to me, and I was so emotionally fluid on the day up to that point, but it wasn't there anymore. I remember having the experience of seeing her looking at me, and [ella] altered [su] I made a very light appearance, and it just made it a little bit different, and it brought me out more and made me overcome any obstacles that I might have."
Regardless, the work of both actors paid off, as "The Devil Wears Prada" became a classic of its genre.
And you, did you know these details about Anne Hathaway and Meryl Streep in 'The Devil Wears Prada'? Tell us in the comments.
Source: univision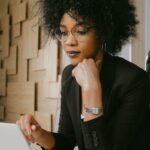 Camila Luna is a writer at Gossipify, where she covers the latest movies and television series. With a passion for all things entertainment, Camila brings her unique perspective to her writing and offers readers an inside look at the industry. Camila is a graduate from the University of California, Los Angeles (UCLA) with a degree in English and is also a avid movie watcher.