The institution has not yet considered bands like Iron Maiden and Soundgarden, but it has already introduced Madonna, Eminem and Abba, among others.
Whenever he announces the names that can compete for his honors, the Rock and Roll Hall of Fame, a museum dedicated to rock in Cleveland, in the United States, generates controversy. This is because for years the institution has paid attention to artists and bands from various genres other than rock, such as pop, country and hip hop.
Just to give you an idea, in recent years, names such as Eminem, Dolly Parton, jay-z, Whitney Houston, Janet Jackson, Tupac Shakur It is Donna Summer. In more distant ceremonies, artists such as Madonna, Miles Davis, Michael Jackson It is Abba had honors. All are excellent musicians, but none of them are exactly rock.
Meanwhile, artists and bands like Iron Maiden, Ozzy Osbourne (as a solo artist, as he was honored with the black Sabbath), soundgarden, Rage Against the Machine, pixies, The Cure, motorhead It is King Crimsonjust to list a few, never received recognition from the institution.
It got to the point of Dolly Parton having initially refused his induction. In a statement, the country singer said she preferred to leave her vacancy for someone who was really into rock. In view of this, the institution issued a note to convince her to accept and said that it would not withdraw her tribute, saying:
"From the beginning, rock and roll has had deep roots in rhythm & blues and country music. It is not defined by any genre, but by a sound that moves youth culture. the music of Dolly Parton impacted a generation of young fans and influenced countless artists. Your indication for consideration for induction of Rock and Roll Hall of Fame followed the same process as all other artists that were considered."
Why isn't there only rock in the Rock and Roll Hall of Fame
In view of this and other related controversies, the organization of the Rock and Roll Hall of Fame disclosed, in a press conference held earlier in the week, what would be his concept of rock and roll. The announcement also serves to explain why there are artists of styles other than rock in the institution.
The content, published by the website loudwireis quite similar to the note sent to Dolly Parton last year. "Born from the collision of rhythm and blues, country and gospel, rock 'n' roll is an inclusive and ever-changing spirit," the statement said. "Celebrates the sound of youth culture and honors the artists whose music connects us all ."
Authorship is attributed to the CEO of Rock and Roll Hall of Fame, Greg Harris. In this way, it led many people to think that the organization will further expand the range of honorees in the future.
Rock and Roll Hall of Fame 2023
This Wednesday (1st), the Rock and Roll Hall of Fame announced the nominees for the Class of 2023. Iron Maiden, Rage Against the Machine, soundgarden, Kate Bush, Sheryl Crow, missy elliott, Joy Division/New Order, Cyndi Lauper, Willie Nelson, The Spinners, A Tribe Called Quest, The White Stripes It is Warren Zevon compete for an undisclosed number of vacancies, but which has varied between 6 and 7 in recent years.
Voting will end in May and will involve a team of over a thousand specialists, including musicians and professionals in the field. A popular poll was also opened – the result of which will count as just one vote after all. The homage ceremony will take place in the second half of the year, at a date and location yet to be revealed.
Source: Rollingstone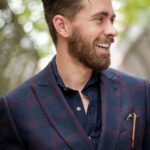 Earl Johnson is a music writer at Gossipify, known for his in-depth analysis and unique perspective on the industry. A graduate of USC with a degree in Music, he brings years of experience and passion to his writing. He covers the latest releases and trends, always on the lookout for the next big thing in music.