Rapper believes that treatment of artists should be similar to that of athletes, to "motivate consistency and competitiveness"
drake it has been a true "crusher" of records nowadays. Owner of great pop appeal, the rapper accumulates expressive numbers especially in streaming platforms – as in Spotifywhere he recently became the first artist to surpass 75 billion streams of his songs.
This led him to share an image on the social network Instagram to communicate the feat. As noted by NMEhowever, a curious opinion was expressed in the publication: he said that artists should receive bonuses from the platform whenever they break records.
"We should get bonuses, as athletes, to motivate future artists to be consistent and competitive. So feel free to send me a check the size of LeBron (James, basketball player)."
Some records broken by Drake in recent years remain intact. Many of them were beaten into Spotify itself. In 2018, his album scorpionbecame the most-played single-day single on the platform, with 132 million plays on its release date. On competitor Apple Music, the disc reached 170 million plays in the same period.
With the same work, he also surpassed a mark reached previously by the Beatles, still in 1964. At the time, the Canadian rapper placed seven songs simultaneously on the US chart, considered the main one in the phonographic market. This resulted in a curious tattoo on his arm, where he appears in front of the four members of the legendary rock band crossing the street, as on the cover of the album. Abbey Road.
Drake has a tattoo of himself in front of the Beatles on his arm. "I got more slaps than the Beatles…" pic.twitter.com/krzzFSF2Mj

— Word On Road (@WordOnRd) August 9, 2019
In 2021, with the album Certified Lover Boy, managed to reach the milestone of 153 million streams on Spotify in the first 24 hours after launch. In other words, he broke his own record.
Spotify tip for low earners
If Drake is accumulating a fortune with his numbers on Spotify, the same cannot be said for the vast majority of artists who make their works available on the platform. The tip of the CEO of the company, Daniel Ekto improve such performance is somewhat curious: record more songs.
In 2020, a report released by the website Business Insiderpointed out that artists were only paid $0.0033 for every play of their music on Spotify. It's less than half a cent on the dollar. Thus, you need 300 plays to receive a dollar for your work.
The company explains that artists are not paid per stream, but for a system called "streamshare", which can vary depending on how the track is transmitted or agreements with licensors.
"Each month, in each country we operate in, we calculate streamshare by adding up how many times music owned or controlled by a given rights holder has been streamed and dividing by the total number of streams in that market."
Daniel Ek, in turn, said in a 2020 interview with MusicAllythat there are no complaints that demonstrate the musicians' real dissatisfaction with the remuneration amounts.
"Privately, they praise Spotify. However, they are not encouraged to do this in public. There are more and more artists who are able to live off of streaming income alone."
Then came the statement that musicians really need to work harder. A surprising speech, considering the amount of complaints about the values.
"Some artists earned more in the past and nowadays they may not earn as much, because nowadays it is not possible for someone to record music every 3 or 4 years and think that that will be enough. The artists who are making their mark these days know that it is necessary to engage with fans on an ongoing basis. When releasing an album, you need to have a story about it and continue to communicate with fans. Those not doing well on streaming platforms are, by and large,
Source: Rollingstone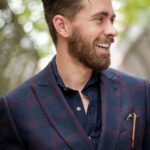 Earl Johnson is a music writer at Gossipify, known for his in-depth analysis and unique perspective on the industry. A graduate of USC with a degree in Music, he brings years of experience and passion to his writing. He covers the latest releases and trends, always on the lookout for the next big thing in music.