In 'A step forward', Cédric Klapisch focuses on the recovery of an injured being, a dancer, in her process to rediscover herself.
Both its first images and the misleading Spanish title could make us think that we are dealing with a title along the lines of 'Fame' (A. Parker, 1980), 'Wait for the last dance' (T. Carter, 2001) or 'The company' (R. Altman, 2003); however, the film does not take long to give a compliment to focus on the story it wants to tell. What Klapisch, in a new collaboration with Santiago Amigorena, is interested in is the recovery of an injured being, in this case a dancer, after a fateful blow, the process that will lead her to rediscover herself and put her love and family life in order, with a plastic wrapper that combines classical dance and contemporary dance. The time it takes to get up after the stumble. The flight from normality as a privilege to discover what we want. Disorder –emotional, existential– is the root of Klapisch's work, just as this same search leads his characters to a stability that is sometimes merely illusory, as occurs here in the beautiful closing sequence.
Fans of 'A Crazy House' or 'So Close, So Far' (so scattered, so incomplete, so satisfying) know that the director will not give us a pig in a poke: 'A step forward' flees from good schematism through old fox tricks: an imperfect leading lady – there is something that unites the exultant Marion Barbeau, a dancer at the Paris Opera in real life, with that Marie Gillain from 'Neither for nor against (but quite the opposite)', perhaps the greatest achievement of the filmmaker–, a very sui generis humor, a sibylline eroticism and a plot that, without being surprising, has dissonant elements and a human veneer. Is left over a comfortable work, magnificently orchestrated, also mischievous and placid in its lack of definition, as beautiful and playful is the same doubt. "The world breaks us all," and afterwards, many are strong in broken places, said Hemingway, a fitting corollary to the odyssey of this glass girl in distress.

For those who like to peek behind the scenes
​
DATA SHEET
Address: Cédric Klapisch Cast: Marion Barbeau, Hofesh Shechter, Denis Podalydès, Muriel Robin, Pio Marmai Country: France Year: 2022 Release date: 17–3-2023 Gender: Dramatic comedy Script: Santiago Amigorena, Cedric Klapisch Duration: 117 min.
Synopsis: Élise, 26, is a great classical dancer. She suffers an injury during a performance and is informed by her that she will have to stop dancing. From that moment on, her life turns upside down and Élise will have to learn to rebuild herself…
Source: Fotogramas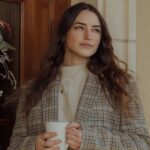 Emily Jhon is a product and service reviewer at Gossipify, known for her honest evaluations and thorough analysis. With a background in marketing and consumer research, she offers valuable insights to readers. She has been writing for Gossipify for several years and has a degree in Marketing and Consumer Research from the University of Oxford.