Parker Finn makes his directorial debut with the terrifying 'Smile', a film that returns to those old days of spiky hair and unexpected fright.
There was a time when horror movies only (only!) wanted, with a demonic and sadistic smile that showed their sharp teeth, to scare the viewers. The underlying metaphors and messages in his passages of fairground fear were surely there, yes, at the bottom of the abyss, but they were not the main thing. 'Smile' returns to those old days of the hair on end, the unexpected fright and the sensation of walking, we, the public (the real victims, of course), lost in the dark corridors of an unreal territory or by the most fearsome even corridors lit by fear and uncertainty of what might attack us. 'Smile', terrifying with a vocation to be, in each sequence more than the previous one, happens in those small big spaces that every fan of the genre remembers like the best/worst nightmares are remembered: the parallel universe of the extraordinary 'Phantasma', by Don Coscarelli, with its surrealist shots where the impossible and inexplicable became visible before the eyes of the young protagonist, and the fixed shot in that hospital corridor of 'The Exorcist III ' where nothing seemed to happen and suddenly… Those who remember it, with a shiver in their spine, will know what I'm talking about.
It shares with William Peter Blatty's cult film the setting of a psychiatric institution where a doctor will find herself trapped in the same, or worse, fears than her patients, being the only one aware of a supernatural threat that is an uninterrupted succession of paranoia and shocks of pure and simple horror that his debutant (in the feature film: here he adapts his very viral short) director builds using strictly cinematographic elements: sound, editing, angles and camera movements and a staging at the service of fright and terror . You don't need to justify anything, not even the reference to the childhood trauma of the protagonist, an intelligent macguffin that leads us nowhere except that fears are part of our lives. It does not rely on "high themes" or that these are the ones that justify the supernatural. The (supernatural) horrors of the protagonist have nothing to do with motherhood, menopause, loneliness, social injustices or the 2030 agenda. Bad times those who need alibis to panic from the ancestral ditto to the unknown.
Smile does not resort to conjunctural alibis and hipsters; yes of the stubborn cinephilia of its author that serves to take us by the hand through his booth of horrors. And with a more cultured touch that is actually adorably exploitative and seventies: just like the cult one (and with a woman terrified by voices from another world) 'Let's scare Jessica to death' was nothing more than an apocryphal and unrecognizable variation of the (paranoid, lesbian and vampire) 'Carmilla' by Sheridan Le Fanu, 'Smile' is still 'El Horla' by Guy de Maupassant. Although it doesn't matter too much: the really important thing is that you are going to be scared shitless with the movie.
For addicts of terror and scares with icy smile and blood
​
DATA SHEET
Address: Parker Finn Interpreters: Sosie Bacon, Jessie T. Usher, Kyle Gallner, Caitlin Stasey, Kal Penn, Rob Morgan Country: USA Year: 2022 Release date: 30–09-2022 Gender: Terror Script: Parker Finn Duration: 115 minutes
Synopsis: After witnessing a strange and traumatic incident involving a patient, Dr. Rose Cotter begins to experience terrifying events that she can't explain. As an overwhelming terror begins to take over her life, Rose must confront her haunting past in order to survive and escape her horrible new reality.
Source: Fotogramas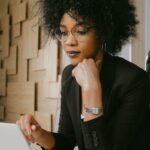 Camila Luna is a writer at Gossipify, where she covers the latest movies and television series. With a passion for all things entertainment, Camila brings her unique perspective to her writing and offers readers an inside look at the industry. Camila is a graduate from the University of California, Los Angeles (UCLA) with a degree in English and is also a avid movie watcher.