The Dardenne brothers introduce us to a boy and a teenager who arrive from Africa in a story that does not resort to the clichés of the most common social cinema.
The Dardennes' cinema is getting older, but he shows no symptoms of knee osteoarthritis or gallstones. It's as fresh as in the days of 'Rosetta' (1999) or 'The Son' (2002), and 'Tori and Lokita' is a work as admirable, as brilliant as those two jewels in his filmography. The movie is another crude portrait, or al dente, of the current times, of a present caught on the fly by a camera in a perpetual state of nervousness and charged with rage and energy: everything goes very fast here, the scenes are almost all brief, the montage is the machete that opens the way in an accelerated way and, in the meantime, the two protagonists, Lokita (an immigrant without papers) and Tori (a child who is also an immigrant , but with papers, which is all electricity, active intelligence and, as far as the ruthless laws of survival allow, infinite goodness), two magnificent marginalized and exploited characters.
The pure, clean gaze of the Dardennes never resorts to the clichés of cowardly, template social cinema, so abundant today. They don't need the words, they don't need to wave flags or point fingers at the viewer for them to discover the message; A minute of intimacy is enough for them, with Tori and Lokita sharing a pizza and a fruit juice in the marijuana plantation where she works as a security guard ('gardener', they call her, a splendid euphemism), to define in the simplest way the state of things in a mortally wounded Europe. Rossellini would have loved 'Tori and Lokita'.
For devotees of social cinema made with the guts, without sermons or didacticism
​
DATA SHEET
Address: Jean-Pierre Dardenne, Luc Dardenne Distribution: Mbundu Joely, Alban Ukaj, Tijmen Govaerts, Charlotte De Bruyne Country: Belgium Year: 2022 Release date: 11–11-2022 Gender: Drama Script: Jean-Pierre Dardenne, Luc Dardenne Duration: 88 min.
Synopsis: In present-day Belgium, a teenage boy and girl who arrived alone from Africa pit their invincible friendship against the harsh conditions of their exile.
Source: Fotogramas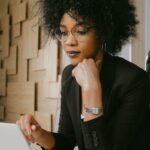 Camila Luna is a writer at Gossipify, where she covers the latest movies and television series. With a passion for all things entertainment, Camila brings her unique perspective to her writing and offers readers an inside look at the industry. Camila is a graduate from the University of California, Los Angeles (UCLA) with a degree in English and is also a avid movie watcher.