Played by Nick Mohammed, Nate changed course in Ted Lasso Season 2
The beginning of the third season of Ted Lasso takes place right after the events of the previous phase: nateplayed by Nick Mohammedbecame a kind of villain after fighting with the protagonist, played by Jason Sudeikisand began training the West Ham. Now, Mohammed talked about whether we'll see any redemption for the character.
During an interview with deadline which happened right after the debut of the third year of the production of AppleTV+the actor answered one of the questions on the minds of viewers and fans alike – and one of them involved a supposed redemption arc for Nate.
"There's a lot of expectation about whether nate is getting this redemption arc and all I will say is it's not up to me or even the writers," he said. "I think it's more about the audience and their capacity for forgiveness. For some people."
"The betrayal of nate at the end of Season 2 was the last straw that broke the camel's back and there's no turning back because he can't rewrite history," he continued. Nick Mohammed. "He did and said these things. Let's just say, for the sake of argument, he apologizes, gets down on his knees and begs for forgiveness. He still did it."
"There's an element of whether the onus is on the person to forgive Nate, rather than Nate's forgiveness being absolute. Like everything with Ted Lasso, it's not that clear, it's more nuanced. It's not that he's definitely redeemed or not, there's a fine line there."
Time to believe. New season kicks off 3.15.23 pic.twitter.com/MyYRDBVX6C

— AFC Richmond (@AFCRichmond) February 14, 2023
---
Brett Goldstein doesn't want Ted Lasso end in season 3
Even with Jason Sudeikisproducer and interpreter of the protagonist of the series, stating how Ted Lasso should end in the third season, fans can still have expectations of the production of Apple TV+ Continue. This because Brett Goldstein (roy kent) does not want to see the series end in the third year.
During an interview with The Wrap, goldstein commented on the importance of the series to him. "I really love the show, I really care about these characters and I love the people. You wonder if it's a once-in-a-lifetime thing where it's such a great group of people to spend your days with," he said.
Every day you're like, 'That's cool, isn't it, that we can all go out and do this.' I will miss all of that.
Source: Rollingstone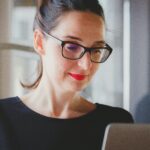 Emma Jack is a writer at Gossipify, covering fashion, beauty, lifestyle, and pop culture trends. She stays current on the latest trends and offers readers up-to-date information on what's hot in the industry. With a background in fashion journalism from Parsons School of Design, she offers a unique perspective and analysis of current trends.