Villano Antillano announces its first show in Buenos Aires. And it will be in the Théâtre Vorterix, on September 23.
Yes, the "Villana" returns to Argentina to give its first concert after its visit to Lollapalooza, the last one last week, where it gave a reggaeton lecture to an audience that received it with euphoria and non-stop dancing.
After the success of his tour in Spain, which made stops in important cities such as Barcelona, ​​Bilbao and the island of Ibiza, and broke ticket sales records in all the venues where he performed , Villano Antillano is preparing a 2023 full of highly anticipated performances brimming with potential to propel her to greater international fame.
Considered one of the most compelling Spanish rap MCs In today's world, the rising star's latest project undoubtedly reaffirms her position as one of the most intriguing and groundbreaking female rappers in the game, delivering songs charged with electricity and confidence built on infectious beats and bold lyrics.
It is "The Substance", his new album in which throughout the 11 songs, including his recent single "Cáscara de Coco", as well as tracks like "Hedonismo" and "Nena Mala", and collaborations with La Dame Blanche ("Puesta") and iLe ("Woman "), Villano Antillano conveys a breathtaking energy and seductive charisma that few artists have been able to achieve before her.
Exactly what he will bring to Argentina.
Source: Qmusica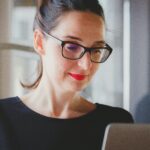 Emma Jack is a writer at Gossipify, covering fashion, beauty, lifestyle, and pop culture trends. She stays current on the latest trends and offers readers up-to-date information on what's hot in the industry. With a background in fashion journalism from Parsons School of Design, she offers a unique perspective and analysis of current trends.