Alejandro Sanz creates "Correcaminos", his new song and EP, with Danny Ocean.
Composed by the two artists, "Correcaminos" reflects their natural connection, a song where Alejandro Sanz and Danny Ocean present a new direction without fear and without restrictions.
"They call it work but ours is pure pleasure. Of the fetish musical misdeeds of my life, this one with Danny will be among my favorites," Alejandro said.
He added: "Danny is an artist with all the letters and all the possible exclamation points. An adventure song in recognition of the roadrunner that we both carry inside and who brought us here. I toast with you my brother while we run at full speed!".
As Ocean returned the praise, "Alejandro Sanz is my favorite artist, imagine being able to collaborate with your favorite artist on a song you co-wrote with him. It is magic. I don't know how to honestly describe it. Beyond all the musical and artistic atmosphere, the fact of being able to share personally with Alejandro is an honor and a blessing".
The launch is accompanied by an audiovisual production recorded in the desert landscapes of Mexico. The location was revealed by Alejandro Sanz and Danny Ocean a few weeks ago via social media when they shared a photo with their followers which captured a similar landscape in both.
It's an unexpected gamble, built on foundations where pop, urban and southern air come together, which is also found in its The self-titled EP which includes this new song plus two previously unreleased songs: "Cuándo" and "Volé".
Source: Qmusica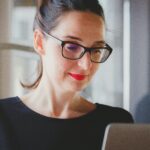 Emma Jack is a writer at Gossipify, covering fashion, beauty, lifestyle, and pop culture trends. She stays current on the latest trends and offers readers up-to-date information on what's hot in the industry. With a background in fashion journalism from Parsons School of Design, she offers a unique perspective and analysis of current trends.