Taichu presents "Top", a new extract from his next album: "Rawr!".
With this song, the artist approaches an audio alternative that encompasses electronica, trashcore and pop in what he himself calls "hot core", giving name and personality to the unique sounds he performs.
Produced by Luigi Navarro, this single represents the introduction to the path of their albumwith which Taichu demonstrates that she is an artist who inspires empowerment and expresses herself in a way that makes her work and image iconic.
His stage presence and the power of his songs define a particular style.
Taichu has just performed with great success and resonance at the Scrapworld festival in Spain and will perform in Mexico as part of the Ceremonia festival, where will share the stage with artists such as Travis Scott, Rosalía and Villano Antillano, among others, this Sunday, April 2.
Source: Qmusica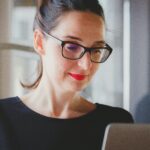 Emma Jack is a writer at Gossipify, covering fashion, beauty, lifestyle, and pop culture trends. She stays current on the latest trends and offers readers up-to-date information on what's hot in the industry. With a background in fashion journalism from Parsons School of Design, she offers a unique perspective and analysis of current trends.