In addition to watching it, it is now possible for fans to read the production script to delve even deeper into the plot.
Production of The Last of Us released for reading the script of a moving episode of the series, now fans can not only watch, but also read the episode. the script of "Long, Long Time", was released by deadlinethis week, 23.
The specific episode was a very emotional moment in the drama of HBO, Joel (Pedro Pascal) and Ellie (Bella Ramsey) keep fighting the zombie outbreak. starring Nick Offerman and Murray Bartlett as Bill and Frank,"long, Long Time"plotted a romance amidst all the destruction.
"In the world that Neil Druckmann and I have built for this show, it was so important to show how love can still blossom in a positive way," said Craig Mazin, series writer, about the episode.
The script was made available for reading by deadline via a PDF available at this link .
"I wanted to explore how two very different types of love — the affectionate, generous and beautifying one, as well as the protective and possessive one — could exist in balance. […] It was equally important to show how love can still positively flourish", "Bill and Frank personified both these types of love." completed.
Source: Rollingstone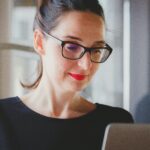 Emma Jack is a writer at Gossipify, covering fashion, beauty, lifestyle, and pop culture trends. She stays current on the latest trends and offers readers up-to-date information on what's hot in the industry. With a background in fashion journalism from Parsons School of Design, she offers a unique perspective and analysis of current trends.