Playing Captain America between 2011 and 2019, Chris Evans revealed how 'I have many other interests'
Interpreter of captain America at the Marvel Cinematic Universe (MCU) between 2011 and 2019, Chris Evans retired from the role in Avengers: Endgame and does not intend to reprise the role at the moment, but has not ruled out a possible return in the future.
During an interview with GQ, Evans reflected on the iconic character. "I'll never say never [voltarei à Marvel]because it was a wonderful experience," he said. "But I have a lot of appreciation [pelo tempo que passei como ator da franquia]. I'm very proud of it all and sometimes I can hardly believe it happened."
One of the actor's fears about reprising the role is that it "won't meet expectations or feel connected to what I originally did." He participated in major hits Marvelin addition to Ultimatumas Captain America 2: The Winter Soldier (2014) and Avengers: Infinity War (2018).
Ultimately, I hope to act a little less for the rest of my life. I have many other interests.
At another point in the conversation, Chris Evans also spoke to GQ about the comments that Quentin Tarantino did about Marvel. According to the legendary director, MCU does not have movie stars, something that has been largely lost in the film industry. Hollywood – something that went beyond superhero films.
"He's right. The character is the star. You're there, but you don't feel the weight of it. That was the beauty of working on films from Marvel," he replied. "You never needed to be the center of attention, even in your own films."
Source: Rollingstone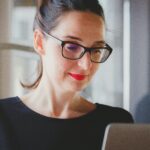 Emma Jack is a writer at Gossipify, covering fashion, beauty, lifestyle, and pop culture trends. She stays current on the latest trends and offers readers up-to-date information on what's hot in the industry. With a background in fashion journalism from Parsons School of Design, she offers a unique perspective and analysis of current trends.