Chris Evans, the Captain America of the MCU
Even though he has many roles, Chris Evans will forever remain for Marvel fans the interpreter of Captain America. A character he has acted with since 2011 Captain America: First Avenger. But eight years later, and after no less eight more appearances in the superhero costume, the actor finally made his famous shieldAvengers: Endgame (2019).
A touching ending for the fans who saw it a turn of the page. Steve Rogers is one of the most important Avengers with Tony Stark (Robert Downey Jr.), aka Iron Man, also having a heartbreaking farewell.
But is this really the end of the Steve Rogers we know? OR Could Chris Evans one day reprise his role as Captain America? It had already been announced in the past that Marvel was negotiating with the actor for a possible return. Information that dates back to 2021 and about which nothing has been confirmed since then. It would even be the opposite if we were to believe the words of the actor in 2022, who believed that this was not on the agenda.
You will also like it
Chris Evans will return as Captain America under one condition
June 15, 2022
A return to Marvel?
A year later, GQ asked Chris Evans once again about this topic in a long interview. The actor this time spoke more about the issue, maintaining an open door while it really seems I decided not to return for the wrong reasons.
(If he ever returns to Marvel) Yes, maybe. I will never say never, precisely because it was a wonderful experience. Furthermore, I am also very attached to what has been done. It's something I'm very proud of. (…) I would not like to go back and give the impression that it is for money and that it does not meet expectations (…) So it's not for now.
So we shouldn't hope to see Chris Evans back as Captain America just yet. But above all, the actor then specifies that he could also take a step back from his work and travel less so you can enjoy life. Which would further limit the return for a role that requires real investment.
I really hope to play a little less in my life. I have many other interests. (…) I like autonomous things. I'd like to smoke a joint, put on some music and start making pottery. Do you understand what I mean? Like Seth Rogen.
The comparison to Seth Rogen is funny, but we understand the actor's desire to slow down. He is also aware of how fortunate he is to be able to make this type of decision, being sufficiently comfortable financially. In any case, it seems that the acting profession is not it is no longer his primary motivationas he explains by saying that "sometimes reading a script is the last thing (he) wants to do".
Chris Evans agrees with Quentin Tarantino
In addition to announcing his desire to take a step back, Chris Evans expressed his opinion on the matter his involvement in Marvel filmsreturning to the statements of Quentin Tarantino. The filmmaker had in fact stated that, for him, Marvel movie actors aren't stars. But the stars are their characters.
A vision shared by Chris Evans, certainly very self-aware as an actor. In addition to noting that he doesn't have the Oscar and estimating that he isn't one not at the level of certain players at the top of the professionthe actor admits it the star of these Marvel films it is often the character. And that's exactly what suits him, because it allows him not to feel all the pressure.
That's what makes Marvel movies great. You never have to be on the front lines. Even in your films. Quentin Tarantino said this recently and I thought he was right. The character is the star. You're there, but you don't feel the weight of it.
Chris Evans therefore has no regrets and seems determined to move forward. We'll find him soon Merchants of painthe new film by David Yates, director of the saga among others Fantastic animals. The feature film will be released in theaters on Netflix on October 27.
Source: Cine Serie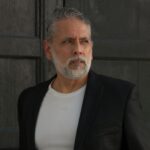 Ray Ortiz is a journalist at Gossipify, known for his coverage of trending news and current events. He is committed to providing readers with accurate and unbiased reporting, and is respected for his ability to keep readers informed on the latest news and issues.