Rosa Peral reacts to the series Devoured by flames
The Spanish series Devoured by flamesworn by the star of The Paper House Úrsula Corberó is one of Netflix's big back-to-school hits. A thriller series adapted from the story of "Municipal Police crime", which recounts the investigation in the murder of police officer Pedro Rodriguez in 2017 and the involvement of two other police officers in this sordid news: Rosa Peral and Albert López.
Rosa Peral and Albert López were thus found guilty of the murder which occurred in 2019, a crime that Rosa Peral has always denied. This, from the depths of her prison where she is serving a sentence 25 years of imprisonmentreacted to the broadcast of the Netflix series.
"They tried to sink me"
Rosa Peral had previously attempted to ban the broadcast of the series, without success. Now that it has been broadcast and has been successful, Rosa Peral has strongly criticized its content an interview given to Radio Catalunya Wednesday 20 September 2023. Criticism like this Devoured by flames his perspective"harmful". She has not seen the series, but relies on feedback from her family and people close to her.
They say (in the series, ed.) that I'm toxic, that I'm manipulative. It's incredible because no psychologist said it, but journalists established it. (…) I don't find the intention of the Netflix series normal. I don't see the intention to inform.
The criticisms he addresses are many. Among these, the impact that Devoured by flames could have on her youngest daughter: she has two. She states thus: "One is a teenager and no one thinks about the damage it could do to her".
He also protests that he will not retire no financial benefits of the series' success, stating "not having received anything for the series. Absolutely nothing. The only thing I've gained is that people screw me with the show." In any case, any advantage she imagined she would gain from it would be seized by the Spanish justice system. In fact, the latter sentenced Rosa Peral, in addition to the prison sentence, to a financial compensation of 800,000 euros.
Source: Cine Serie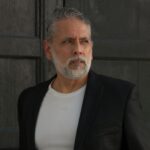 Ray Ortiz is a journalist at Gossipify, known for his coverage of trending news and current events. He is committed to providing readers with accurate and unbiased reporting, and is respected for his ability to keep readers informed on the latest news and issues.