Which French film wins the Oscar for best international film?
The 2024 Oscars ceremony will take place on March 10 in Los Angeles. Before that, foreign countries have the opportunity to submit a film to compete in the category Best international film. Of all these feature films, there will then remain a pre-selection of 15 international films, revealed on December 21st, before we know on January 23rd, what will be the five films in the running?.
Last year France chose the film as its representative Saint Omerwhich he ultimately had was not accepted. I hope things will be different this year The passion of Dodin Bouffant. Because it is precisely Tran Anh Hung's film that is chosen by a commission made up of professionals.
A choice that surprised our French representative more than anyone expected Anatomy of a fall From Justine Triet. This one won the Palme d'Or this year in Cannes, with extremely favorable press (see our review), seemed like an obvious choice. Especially after its release in French cinemas, the film met a big success with one million registrations expected to reach soon.
And what The passion of Dodin Bouffant ?
And yet it is like this The passion of Dodin Bouffantwith Benoît Magimel and Juliette Binoche, which will have to convince the Oscar Academy. The film is adapted from the Swiss novel The life and passion of the gourmet Dodin-Bouffant (1924) by Marcel Rouff and is set in France at the end of the 19th century. We follow two characters animated by their passion for gastronomy.
Also present at the 2023 Cannes Film Festival, the feature film was well received by the press and won the Director's Award. So even if Anatomy of a fall seemed to be the favourite, The passion of Dodin Bouffant it clearly doesn't stain and has arguments to get to the bottom of the 2024 Oscars. Provided, once again, to be part of the list of five nominated films which will be revealed early next year. It will be released in theaters on November 8, 2023.
You will also like it
The passion of Dodin Bouffant: Juliette Binoche and Benoît Magimel at the top
May 26, 2023
Anatomy of a fall he didn't lose everything
Justine Triet will perhaps be able to console herself other Oscar winners. Indeed, although Anatomy of a fall will not be present at the Oscar for best international film, it is eligible (but not yet selected) for other categoriesincluding Best Film, Best Director and Best Screenplay.
It wouldn't be the first time a foreign-language film found itself in these categories at the Oscars and emerged victorious. In 2020, Korean movie Parasite by Bong Joon-ho it even won four: best film, best director, best original screenplay and… best international film.
Finally, let's remember that it is necessary go back to 1993 For the latest French film of having won the Oscar for best international film (called at the time, and until 2020, best foreign language film) with Indochina by Régis Wargnier.
Source: Cine Serie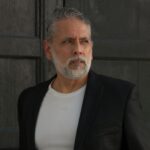 Ray Ortiz is a journalist at Gossipify, known for his coverage of trending news and current events. He is committed to providing readers with accurate and unbiased reporting, and is respected for his ability to keep readers informed on the latest news and issues.