Great engines…
In 2001, while he was filming Fast & Furious starring Paul Walker, Jordana Brewster and Michelle Rodriguez, Vin Diesel certainly did not imagine that this "little" tuning film would launch a saga with global popularity and multi-billion dollar in box office revenue. 22 years later, with ten more feature films, including a spin-off, the franchise Fast & Furious made its original cast superstars with full bank accounts. And this is especially true for Vin Diesel, main actor and producer since the fourth work of the productions Fast & Furious.
…and a lot of money
Nowadays, Vin Diesel's personal fortune is estimated $225 million. He owes it largely to the income earned from films Fast & Furiouswhich amount to at least $124 millionand are divided as follows.
Fast & Furious (2001): 2 million dollars
Fast and Furious: Tokyo Drift (2006): for his return to the saga, after having skipped it 2 Fast 2 Furious, makes a very brief cameo. He is not paid in dollars for his participation, but he receives it in return franchising rights The Chronicles of Riddick.
Fast and Furious 4 (2009): not disclosed
Five quick (2011): $15 million
Fast and Furious 6 (2013): not disclosed
Furious 7 (2015): $47 million
Fast and Furious 8 (2017): 20 million dollars
Fast and furious 9 (2021): 20 million dollars
Fast and Furious 10 (2023): 20 million dollars
At least $124 million raised. At least, because Vin Diesel's income is for Fast and Furious 4 AND Fast and Furious 6 remain unknown. But it is therefore reasonable to imagine that, for example Fast and Furious 4his rate had to be greater than 10 million dollars. In fact, Universal Pictures studios were ready to pay the actor 20 million dollars for the second film – which he refused to shoot – and won 15 for the fifth film. As for Fast and Furious 6after a fifth film that grossed 626 million dollars at the global box office, it is also reasonable to think that its prestige may have been established around 20 million dollars.
Source: Cine Serie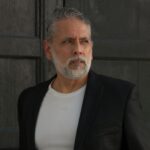 Ray Ortiz is a journalist at Gossipify, known for his coverage of trending news and current events. He is committed to providing readers with accurate and unbiased reporting, and is respected for his ability to keep readers informed on the latest news and issues.