São Paulo game, Galeria do Rock, 'Evidence' karaoke and other moments of Jamie Campbell Bower and Joseph Quinn's visit to Brazil
Jamie Campbell Bower and Joseph Quinninterpreters of vecna and Eddie in Stranger Things (2016), came to Brazil for an event in the series of Netflix. The actors toured São Paulo and experienced part of the local culture.
In addition to singing Brazilian songs in karoke, season 4 stars visited tourist attractions, tried cooking and even ventured into sports. Check out the best moments Jamie Campbell Bower and Joseph Quinn in Brazil:
Vecna ​​and Eddie at karaoke
In a video that is circulating on social media, bower and Quinn appear enjoying a party to the sound of "evidence," by the country duo Chitaozinho & Xororó. Despite not understanding the language, they were taken by the emotion that anyone feels when listening to this hit. Watch:
JAMIE BOWER AND JOSEPH QUINN DANCING EVIDENCE GOOD MORNING pic.twitter.com/ajQe9x7h2R

— sabrí ☕️ (@sabrinmrs) July 7, 2022
Jamie Campbell (vecna) and Joseph Quinn (Eddie) were caught at the sound of evidence today at the village bar in Macapá!pic.twitter.com/M6FtkaUibW

— peter (@skaisailor) July 7, 2022
Vecna ​​and Eddie at the Rock Gallery
Visiting the iconic Rock Galleryin São Paulo, the actors chose the vinyls with the tracks that would save them from vecna. Quinn posed with disk of VengaboysWhile bower held one of Miles Davis.
📍 Rock Gallery in São Paulo@Jamiebower and Joseph Quinn in Brazil answering: what song would save you from Vecna? pic.twitter.com/aQIT3Fjsfy

— netflixbrasil (@NetflixBrasil) July 7, 2022
Vecna ​​savoring "dogão" in Paulista
bower he passed by the most famous avenue in São Paulo, Paulista, and took the opportunity to try a hot dog – although he didn't add mashed potatoes and other obligatory complements in the city.
Vecna ​​eating a dogão in Paulista. pic.twitter.com/zdyIU1ul4K

— Stranger Things Brazil (@strangertbr) July 7, 2022
Vecna ​​at Morumbi Stadium
Last Thursday night, the 7th, Jamie go to morumbi follow the game Sao Pauloteam from the capital, against Catholic University from Chile. The actor was surprised by the 47,000 fans present at the stadium and posted videos on social media.
The presence of the star Netflix seems to have brought luck to the Brazilian team, which won the match 4-1.
Vecna ​​is in the house! 🏟@Jamiebower It's Tricolor! ❤️🤍🖤

📸 Rubens Chiri / saopaulofc pic.twitter.com/365cSZZaQ6

— Sao Paulo FC (@SaoPauloFC) July 8, 2022
Netflix event
In addition to exploring the city of São Paulo, the duo also granted a series of interviews this Wednesday, 6th. Among them, a chat with the former BBB Gil do Vigorwho taught Quinn speaking the famous catchphrase "Aiii BRASIIIIL". Check out:
Aiiiiii BRASILLLL won Vecna! ahaha pic.twitter.com/TdF1SZ7xbU

— GIL DO VIGOR (@GilDoVigor) July 7, 2022
Source: Rollingstone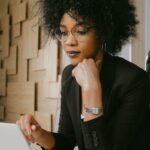 Camila Luna is a writer at Gossipify, where she covers the latest in movies and television series. With a passion for all things entertainment, Camila brings her unique perspective to her writing and offers readers an inside look at the industry. She has been writing for Gossipify for several years, and has become known for her in-depth analysis and thoughtful commentary on the latest releases. Camila is a graduate from the University of California, Los Angeles (UCLA) with a degree in English and is also a avid movie watcher.