Videos by Jamie Campbell Bower and Joseph Quinn in Brazil show the actors at a party to the sound of Chitãozinho & Xororó
Jamie Campbell Bower and Joseph Quinninterpreters of vecna and Eddie in Stranger Things (2016), are in Brazil for an event in the series of Netflix. And, as good tourists, they couldn't miss the opportunity to get to know the country's culture – and that included one of the biggest hits in Brazilian music.
In a video that is circulating on social media, bower and Quinn appear enjoying a party to the sound of "Evidence," from the country duo Chitaozinho & Xororó. Despite not understanding the language, this was not an impediment to being taken by the emotion that anyone feels when listening to this hit.
In one of the videos, a woman appears to be translating the lyrics for the duo, who struggle to understand. While in another, bower raises his arms in the air and enjoys the music with the other guests. Check the current records:
JAMIE BOWER AND JOSEPH QUINN DANCING EVIDENCE GOOD MORNING pic.twitter.com/ajQe9x7h2R

— sabrí ☕️ (@sabrinmrs) July 7, 2022
Jamie Campbell (vecna) and Joseph Quinn (Eddie) were caught at the sound of evidence today at the village bar in Macapá!pic.twitter.com/M6FtkaUibW

— peter (@skaisailor) July 7, 2022
---
Jamie Campbell Bower and Joseph Quinn in Brazil
In addition to enjoying "Evidence," the duo also granted a series of interviews this Wednesday, 6th. Among them, a chat with the ex-BBB Gil do Vigorwho taught Quinn speaking the famous catchphrase "Aiii BRASIIIIL". Check out:
Aiiiiii BRASILLLL won Vecna! ahaha pic.twitter.com/TdF1SZ7xbU

— GIL DO VIGOR (@GilDoVigor) July 7, 2022
---
When does Stranger Things season 5 premiere?
according to the brothers duffer revealed to Variety (via Marie Claire), last season's plot is ready. According to the producers, a three-year hiatus for the most recent episodes happened due to the covid-19 pandemic, but the plan is to shorten this interval for the next chapters.
"There was a six-month hiatus during the pandemic when we envisioned season five and sent it to Netflix. The range should be much smaller this time, because we have the initial idea," they said.
Despite the optimism, audiences should wait at least a year for the fifth season to premiere, as the team was 100% focused on finishing the fourth by the end of May this year.
Source: Rollingstone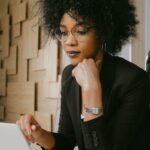 Camila Luna is a writer at Gossipify, where she covers the latest movies and television series. With a passion for all things entertainment, Camila brings her unique perspective to her writing and offers readers an inside look at the industry. Camila is a graduate from the University of California, Los Angeles (UCLA) with a degree in English and is also a avid movie watcher.