In an interview with host Jimmy Fallon, Madonna also talked about her career and personal life. Check out the best moments
Last Wednesday, the 10th, Madonna was on the famous program The Tonight Show to promote their new album, Finally Enough Love: 50 Number Ones. In an interview with the presenter Jimmy Fallonhowever, the iconic singer went far beyond the release and revealed, for example, what her dream partnership is.
During the interview, Madonna not just talked to fallon, as he also got into several games proposed by the presenter — who is known for performing unusual dynamics with his guests. So the 63-year-old singer's career was just one of many topics covered during the show.
When asked about her next steps in the music world, however, the singer revealed that there is only one name on her list of dream partnerships:
There is an artist I adore more than anything in life and I would love to collaborate with him. And the Kendrick Lamar", she said. "Your new album is, like, historic…incredibly brilliant."
---
beyond the music
Even during the interview, Jimmy Fallon asked what the profession would be Madonna if she wasn't the great artist she is. The good-natured 'Like a Virgin' singer said she would be a teacher. "I would have very popular classes," she joked. "It would be controversial. It would be challenging. I would probably end up in jail."
At another point in the conversation, Madonna talked about your son David, 16 years old. After pointing out that the young aspiring musician is a big fan of Jimmy Fallonthe singer praised her son's style, saying that "any outfit looks amazing on him".
It's very irritating. He wears my clothes and looks better in him. He can even wear a dress and look macho."
Check out Madonna's interview below The Tonight Show:
---
Finally Enough Love: 50 Number Ones
the new disc Madonna is a collection of remixes of her greatest hits and celebrates an unprecedented milestone achieved by the artist. At 63 years old, she is the only singer in history who managed to place 50 songs in the 1st place of a single list of the billboard — in this case, the Billboard Dance Club Songs. The album, which compiles the singer's hits and partnerships with names such as Justin Timberlake, Britney Spears and malumaarrives on the 19th of August.
Source: Rollingstone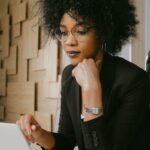 Camila Luna is a writer at Gossipify, where she covers the latest movies and television series. With a passion for all things entertainment, Camila brings her unique perspective to her writing and offers readers an inside look at the industry. Camila is a graduate from the University of California, Los Angeles (UCLA) with a degree in English and is also a avid movie watcher.