First trailer for season 6 of Rick and Morty shows family of protagonists with some bionic aspects
A few weeks after its premiere date was confirmed, the sixth season of Rick and Morty won an epic trailer full of dangers for the family formed by Jerry, summer, Beth, Rick and morty.
In the preview released by HBO Max Brazil this Thursday morning, 11th, we can see the characters in several conflicts with explosions, screams and deaths – in addition to several bionic transformations of Rick (Justin Roiland) and summer (Spencer Grammer). All this to the sound of "paranoid," iconic hit from black Sabbath.
Right at the beginning of the season 6 trailer for Rick and Morty, Rick, morty and summer find themselves in the midst of a great battle. summer seems quite desperate, while Rick He's pretty carefree, as usual. So he gives his granddaughter some advice: "Make a Hard to kill" – i.e. hide and use air ducts.
It's a f#%@ time to be a Rick and Morty fan. Season 6 arrives September 5th on HBO Max. pic.twitter.com/s5ujOQ3jPS

— HBO Max Brasil (@HBOMaxBR) August 11, 2022
Adult Swim reveals season 6 premiere date Rick and Morty
After a long wait from many fans, adult swim finally revealed the premiere date for the sixth season of the iconic animation Rick and Mortycreated by Justin Roiland and Dan Harmonwhose fifth season premiered in June 2021. It is worth remembering how the episodes of the series are available on HBO Max.
However, the television channel with content focused on the adult audience did not give more details about the next phase of the cartoon, but said what the public can expect: "Piss! Family! Intrigue! A bunch of dinosaurs! More piss!" The new batch of episodes premieres on September 4, 2022.
Of course, the new episodes aren't a surprise. In addition to the public and critical success, Rick and Morty was renewed by adult swim for another 70 episodes when it was in season three. To date, the animation has had 20 episodes aired – according to this announcement, there are still 50 left until the next renewal, or cancellation.
In addition to the release date, Michael Ouweleenpresident of adult swim and cartoon Networktalked about the sixth season: "It's hard to overstate the impact of Rick and Morty. More than a successful show, it is truly a global phenomenon. As we prepare to launch this next iconic season, we will be giving fans a unique way to be part of the fun – so keep your eyes peeled."
Source: Rollingstone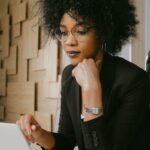 Camila Luna is a writer at Gossipify, where she covers the latest movies and television series. With a passion for all things entertainment, Camila brings her unique perspective to her writing and offers readers an inside look at the industry. Camila is a graduate from the University of California, Los Angeles (UCLA) with a degree in English and is also a avid movie watcher.