Ruggero presents "Vamos pa la Playa", a song that has everything to become the single of the summer. And in which the singer joins Oscu & Migrantes.
After the success of his album "Volver a Cero", Ruggero takes a new step with this single with a pop sound and reminiscences of disco music.
Fresh, relaxed and adventurous, Ruggero comes together in collaboration with Oscu and production by Nico Valdi, who add the key cachet to create an ideal song for the after party and bowling.
The lyrics and his ability to write about love have always marked Ruggero. "Vamos pa la playa" recounts a summer meeting, one of those that works so well.
"The song was born from the chorus, which was presented to me by Facu García at a party, and after a while we got together to finish it. After getting together in the studio with Nico Valdi, it came to us in mind to invite Oscu, who liked the joyful atmosphere of the subject, and I don't hesitate to join in," Ruggero explained.
And I add:This happiness was shocked in the video for the song. It was a great day shooting on the Argentinian coast, where we had a lot of fun under Whaire's guidance. The music video remains minimalistic, so that the positive vibe of the song is conveyed in the visuals of the video."
Source: Qmusica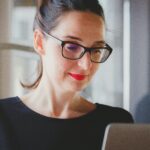 Emma Jack is a writer at Gossipify, covering fashion, beauty, lifestyle, and pop culture trends. She stays current on the latest trends and offers readers up-to-date information on what's hot in the industry. With a background in fashion journalism from Parsons School of Design, she offers a unique perspective and analysis of current trends.