Yandel unites Puerto Rico and Argentina with "Delincuente", the song in which he had the collaboration of Tiago PZK.
"Offender" is part of "Resistencia", the Puerto Rican singer's next album. Or rather, Yandel's eighth solo album, slated for release in January 2023.
And the presence of Tiago PZK is not fortuitous. Throughout his career, Yandel has collaborated with the biggest stars of Latin and Anglo-Saxon music, and his entire career is also marked by offering the opportunity to create memorable music and moments to new artists who have become today. mega stars today.
And now It's your turn to share one of these stories with Tiago PZKthe Argentinian artist who, at 21, is recognized for his talent.
In "Resistencia", Yandel also has duets with Maluma (in "Nunca y Pico") and with Eladio Carrión and Doxxis (in "Arcángel").
Source: Qmusica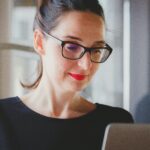 Emma Jack is a writer at Gossipify, covering fashion, beauty, lifestyle, and pop culture trends. She stays current on the latest trends and offers readers up-to-date information on what's hot in the industry. With a background in fashion journalism from Parsons School of Design, she offers a unique perspective and analysis of current trends.