Fake blue meth used on the set of Breaking Bad was made from sugar
Almost 10 years after the end of the acclaimed TV series breaking bad, the actors involved in the series still reveal some secrets and interesting facts about the backstage. Now, Bryan Cranstoninterpreter of the protagonist walter whiterevealed how he and Aaron Paul (Jesse Pinkman) ate fake methamphetamine.
During an interview with the Hot Onesfrom the YouTube channel First We Feastthe actor recalled the day he and paul started chewing fake meth on set to stay awake during the long day of shooting.
"The TV meth, the way we did it with a little blue tint, was actually rock candy and it tasted like cotton candy," he said. cranston. "I never tasted it until one night. We were working, it was probably 4 or 5 pm [de filmagens]we worked in our dungeon downstairs, our laboratory, and Gus Fring [interpretado por Giancarlo Esposito] made sure we worked."
And I see Aaron Paul take our product and start throwing meth in his mouth. I say, 'What are you doing? You cannot eat the product.'
"He said, 'I'm getting so tired.' I said, 'Are you really getting high from this?'" So, Aaron Paul began to encourage Bryan Cranston trying that fake methamphetamine Heisenberg.
"I think I was still in character because walter white wouldn't do that," continued the actor. "And he says, 'You've got to try it.'" Then Paul did the voice of Jesse sending cranston try it – and it worked.
I tasted one and I was like, 'This is really good.' And then they roll the camera and he and I ate all the meth.
Source: Rollingstone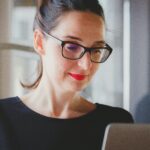 Emma Jack is a writer at Gossipify, covering fashion, beauty, lifestyle, and pop culture trends. She stays current on the latest trends and offers readers up-to-date information on what's hot in the industry. With a background in fashion journalism from Parsons School of Design, she offers a unique perspective and analysis of current trends.