Gunther 6th, considered the richest dog in the world, would have inherited the fortune of Countess Karlotta Liebenstein
gunther 6tha German Shepherd considered the richest dog in the world, has more in common with Madonna than you think. The dog lives in a mansion that belonged to the iconic singer – and even lives in the same room that she used to live. The information is from Adventures in History.
This subject is addressed in Gunther the Millionaire Doga documentary released last Wednesday, February 1st, in the catalog of Netflix. The mansion in which the dog lives, the same as Madonna already lived in, is valued at R$ 150 million – and the dog has several other riches.
It is worth remembering how gunther 6th is the grandson of Gunther 3rdalso a German shepherd who inherited the countess's fortune Karlotta Liebensteinwho died in 1992. Her money and property are passed down through generations of the dogs' owners, relatives of gunther. The person responsible for the dog in the documentary is Maurizio Mianfriend of the countess's son and heir to an Italian pharmaceutical company.
View this photo on Instagram
There are controversies
In Gunther the Millionaire Dogthe director Aurelien Leturgie revealed how there are some secrets that involve all mystique behind the generations of gunther – and there is a doubt about the existence of the very Karlotta Liebenstein. According to speculation, Mian would have created the history of the countess. In order not to pay taxes, he would have transferred the fortune to Gunther 3rd who was his girlfriend.
Later we learned that Maurizio he is very attached to the story of the Countess and her son. I must say that these characters represent something very deep for him. We had to dig deeper to understand that," said the filmmaker.
"For him, losing the story of the countess and her son was a huge impact. It's something that's been with him for so long that it's become part of his identity," he continued. Leturgie. "Every good story has secrets. But I think we've done everything we can to reveal what we've discovered."
Source: Rollingstone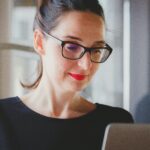 Emma Jack is a writer at Gossipify, covering fashion, beauty, lifestyle, and pop culture trends. She stays current on the latest trends and offers readers up-to-date information on what's hot in the industry. With a background in fashion journalism from Parsons School of Design, she offers a unique perspective and analysis of current trends.