In an audition for Cape Fear (1991), Reese Witherspoon couldn't say a word because she didn't know Robert De Niro
For most actors hollywood who are at the beginning of their career, Robert De Niro is one of the names that most inspire the new generations of actors. However, this was not the case for Reese Witherspoonwho did not know the actor from Taxi Driver – Taxi Driver (1976) when she started as an actress.
While participating in the talk show Jimmy KimmelLive! last Thursday, 2, the actress recalled the first auditions she did when she was 14 years old. In one of these, she was trying to get into the cast of Cape of Fear (1991), met De Niro and "did badly on the test" because I didn't know who he was.
View this photo on Instagram
"I'm not in that movie because I was so scared when I walked into the room," he explained. "I didn't know who it was Robert De Niro, so was outside talking to the receptionist. She said, 'You know he's the most important actor of our time, right?'"
I was 14 years old. I had never seen Goodfellas. she had never seen The Godfather. So it got on my nerves.
As Reese Witherspoon remembered, Robert De Niro needed to finish her lines during the audition, plus he kept having that mistake in his head 10 years later during another audition: "I thought, 'He'll never remember I auditioned.' And he said, 'I remember you.' I was like, 'Me?' He replied, 'Oh yeah. You're the only one who couldn't say a word.'"
Source: Rollingstone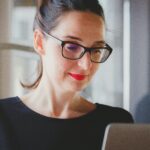 Emma Jack is a writer at Gossipify, covering fashion, beauty, lifestyle, and pop culture trends. She stays current on the latest trends and offers readers up-to-date information on what's hot in the industry. With a background in fashion journalism from Parsons School of Design, she offers a unique perspective and analysis of current trends.