And no, it has nothing to do with the severed fingers, but with an actor who without making much noise has conquered both Marvel and DC as well as the best auteur cinema.
'Inisherin's Banshee' has come to the billboard after winning 3 Golden Globes and showing off no less than 9 Oscars 2023 nominations. The problem is that everyone does it so well that attention is dispersed and causes its Outstanding cast to go, except surprise emptiness. We could come here to talk about Collin Farrell's Pádraic or Brendan Glesson's Colm. The first is nominated for an Oscar for Best Leading Actor and the second in the secondary category. Both center a tape that develops around these two friends the day one, Colm, decides for no apparent reason to stop being friends with the other. It is an acting duel commanded by another great script by Martin McDonagh which, this time, sounds like a favorite to win the Best Original Screenplay award. However, in this acting duel for two, Barry Keoghan has slipped in, including an Oscar nomination.
The young actor plays Dominic. His role is nothing more and nothing less than that of the village idiot. However, the Dubliner manages to imbue his character with great humanity, tenderness and sophisticated humor. He is a real scene stealer who, without making much noise, has spent years proving that there is no one fitter than him in Hollywood. He may not enjoy the brilliance of Chalamet or Tom Holland, but Barry Keoghan has already worked with authors such as Yorgos Lanthimos ('The Sacrifice of a Sacred Deer'), Christopher Nolan ('Dunkirk') or David Lewory ('The Green Knight '). On television he had the pleasure of choosing to participate in 'Chernobyl' and, 'Inisherin's Banshee' apart, is also part of the Marvel and DC universe. Yes, of both.
It's hard to imagine a Hollywood star who, just turned 30, has that resume in auteur cinema and is also part of the two great superhero universes of the moment. We may not have to remind you that you already saw him in 'The Eternals' but we may have to remind you that the future of the DC universe depends on him. Yes, he was the Joker cut from the footage of 'The Batman', he is and will be the Joker of Robert Pattinson's Batman. In the Matt Reeves movie that was released in theaters we hardly see it, and only hear it. It didn't take long for us to find out why, his little scene was so powerful that it stole the spotlight from The Penguin, Enigma and any other. Luckily it didn't take long for them to give the deleted scene of Barry Keoghan's Joker to the fans.
The truth is that Keoghan also did the casting for Enigma. He did not succeed in favor of Paul Dano, but he ended up with a much juicier and more charismatic role. The actor had a difficult childhood (his mother died of a heroin overdose when he was 12 years old), and he was recently arrested while intoxicated. However, nothing else makes us think that we are dealing with a case of the level, for example, of Ezra Miller.
Source: Fotogramas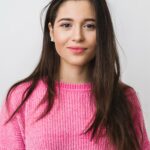 Rose James is a Gossipify movie and series reviewer known for her in-depth analysis and unique perspective on the latest releases. With a background in film studies, she provides engaging and informative reviews, and keeps readers up to date with industry trends and emerging talents.