Golden Milk is one of the most popular health drinks today. It has practically no contraindications (it is not recommended for pregnant women and people suffering from liver diseases), and with constant use, turmeric tea helps to solve many problems: from improvement from the complexion to the normalization of the intestinal function. Try it too!

"Golden milk" is an Ayurvedic recipe known since antiquity. However, this drink has gained popularity relatively recently, but over the past year the army of its fans has increased significantly. And all because people who started drinking turmeric tea were convinced of its effectiveness, and told others! Thus, the fame of this drug is growing exponentially.
The medicine can be brewed from a ready-made mix (they are sold in health food stores), or you can make a "mix" yourself, making it hotter or spicier to your taste. taste. Seasonings are boiled in whole milk for several minutes so that they completely release the essential oils and other beneficial substances contained in them. As an option, you can add coconut or ghee butter, a little salt, honey to "golden milk".
Why drink milk with turmeric?
Golden Tea helps burn fat and balance weight. The seasonings in its composition, together with healthy fats, have a beneficial effect on the liver, cleanse the skin and improve immunity. Also, a miracle drink is very useful during colds: it softens the bronchi, relieves cough.
ADVERTISEMENT – CONTINUED BELOW

Curcumin is a natural antibiotic in tea. It fights internal inflammation and heals the intestinal microflora, improving peristalsis.
How and at what time of day to drink "golden milk"
The drink is drunk hot or slightly chilled. The main condition is that they should not end or precede the meal. Due to its rich taste and high calorie content, miracle tea can be considered a separate meal. But the time of day is purely a matter of personal preference. Some replace breakfast with a cup of "golden milk", others drink it before going to bed. We prefer the second option: the composition of the tea triggers the production of melatonin, the sleep hormone. Warmed up and relaxed, it's so nice to fall asleep deeply!
There is a simple recipe: mix 1 teaspoon of turmeric and a pinch of strong black pepper in 200 ml of milk and boil over low heat for at least three minutes. But a complex drink is considered more effective and original. For one serving you will need:
200ml) milk
1 teaspoon turmeric powder
5-6 cardamom pods (crushed in a mortar)
1/2 teaspoon cinnamon and the same amount of dried ginger powder
a pinch of black pepper
Mix the spices, add to the milk and boil over very low heat for 3-5 minutes. Strain when ready – or drink it away. Also, in the final preparation, you can use a small cappuccino mixer, it will create an appetizing foam.
Source: The Voice Mag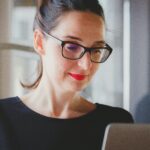 Emma Jack is a writer at Gossipify, covering fashion, beauty, lifestyle, and pop culture trends. She stays current on the latest trends and offers readers up-to-date information on what's hot in the industry. With a background in fashion journalism from Parsons School of Design, she offers a unique perspective and analysis of current trends.