Actor Jeff Garlin has revealed he suffers from bipolar disorder, after being fired from the series "The Goldbergs" for inappropriate behavior behind the scenes of the attraction.
The reveal was made in an Instagram post this Thursday (9/22), the day after her character was killed off in the series.
"Bipolar sucks," Garlin wrote. "Sometimes it's too much to handle. I'm doing my best. This is my first time talking about it."
Garlin left "The Goldbergs" last December after allegations of aggressive conduct, verbal and emotional abuse led to an investigation into the production.
As a result, his character was killed off by screenwriters led by showrunner Alex Barnow.
Airing Wednesday (September 21), the season 10 premiere of "The Goldbergs" briefly mentioned the death of Murray Goldberg, the patriarch of the family. In the episode, character Adam Goldberg (based on the series creator of the same name) said in an opening narrative that "Just a few months ago, all of a sudden, we lost my father. We will always love you, Dad. Always. And we will find. a way to be together. Because, after all, we are the Goldbergs. "
With over 200 episodes in production, the series is the longest-running live-action comedy series in current US free-to-air television programming.
Despite the historic sign, Garlin's departure comes after another trauma in the fictional family: the loss of veteran George Segal, the Goldberg's grandfather, who died in March 2021 from complications from heart bypass surgery.
Broadcast in Brazil by Comedy Central, "Os Goldbergs" is based on the childhood of creator Adam F. Goldberg in the 1980s and follows the same line of nostalgic period comedies as "The Wonder Years".
Despite the current setback in his career, Jeff Garlin remains part of the cast of HBO's "Curb Your Enthusiasm," where comedian manager Larry David lives. This series is renewed for its twelfth season.
+The best content in your email for free. Choose your favorite Earth Newsletter. Click here!
Source: Terra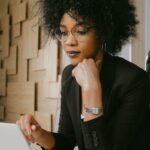 Camila Luna is a writer at Gossipify, where she covers the latest movies and television series. With a passion for all things entertainment, Camila brings her unique perspective to her writing and offers readers an inside look at the industry. Camila is a graduate from the University of California, Los Angeles (UCLA) with a degree in English and is also a avid movie watcher.