Disney released the first subtitled trailer for 'Indiana Jones 5', which also won an official title: 'Indiana Jones and the Call of Doom'. Unveiled at CCXP, the preview features Harrison Ford in the lead role in several action scenes. There is everything from horseback riding between shots through the busy streets of New York City to the inevitable exploration of a mysterious cave, as well as flashbacks in which the hero appears rejuvenated by computer graphics.
Though it starts off nostalgically, the trailer makes it early on that the archaeologist can't put down his adventurer hat or abandon his famous whip. But he also doesn't give much explanation about the plot, which this time takes place in 1969, in the midst of the space race.
Among the novelties introduced in the video stands out Phoebe Waller-Bridge ("Fleabag") in the role of Helena, presented as the goddaughter of Indiana Jones.
The rest of the cast includes Mads Mikkelsen ("Fantastic Beasts: Dumbledore's Secret") and Boyd Holbrook ("Sandman"), who play villains in the new film, Antonio Banderas ("Uncharted"), Shaunette Renée Wilson ("Black Panther " "), Toby Jones ("Captain America: The First Avenger"), Thomas Kretschmann ("King Kong") and John Rhys-Davies, who reprises his role as Sallah, Egypt's greatest excavator, introduced in the classic "The Hunters of Lost Ark" (1981) and last seen in "Indiana Jones and the Last Crusade" (1989).
The film is directed by James Mangold ("Logan") and will premiere on June 29 in Brazil, one day before its US release.
🇧🇷The best content in your email for free. Choose your favorite Terra newsletter. Click here!
Source: Terra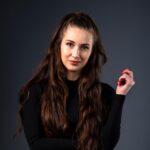 Amanda Larkin is a celebrity journalist at Gossipify, known for her in-depth interviews and unique perspectives on the entertainment industry. She covers celebrity news and gossip, providing readers with engaging and informative content, and understanding of the inner workings of the industry. She's respected for keeping readers up to date with the latest trends and providing a fresh perspective on the celebrity world.