José Lucas Dias Barreto, a former participant in "A Fazenda de Verão" (2012), was arrested by agents of the 72nd DP of São Gonçalo after being accused of beating his 5-year-old son. The case took place in the neighborhood of Nova Cidade, in São Gonçalo, in the metropolitan region of Rio.
According to the Prosecutor's Office, the boy had a fractured shoulder and his behavior in the hospital attracted the attention of the doctors. Furthermore, the minor had bruises, cigarette marks, wounds and abrasions on his body, such as on his mouth and nose.
The nurses report that Barreto had said to the boy "You will catch me", followed by a choking gesture with his hands. At another point, he threatened the child by saying: "You no longer have a mother who spoils you and you didn't tell me anything".
In a statement to police, Barreto denied the assault charge and said the rift was the result of a fight between the two. The deputy requested the arrest on the basis of the injuries and the behavior of both.
In the reality show, José Lucas Dias Barreto made a troubled appearance and ended up being expelled due to aggressive behavior with inmates. On the occasion, the former pedestrian even threatened his colleague with an ax.
+The best content in your email for free. Choose your favorite Terra newsletter. Click here!
Source: Terra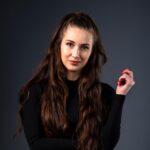 Amanda Larkin is a celebrity journalist at Gossipify, known for her in-depth interviews and unique perspectives on the entertainment industry. She covers celebrity news and gossip, providing readers with engaging and informative content, and understanding of the inner workings of the industry. She's respected for keeping readers up to date with the latest trends and providing a fresh perspective on the celebrity world.