Sara Corrales has opened up about her feelings for Gabriel Soto amid rumors of a love affair between them.
The Colombian's comments come just days after the 47-year-old actor was spotted again with his fiancee, Irina Baeva, who he is believed to have split from months ago.
What did Sarah Corrales say about Gabriel Soto?
After talking about the great complicity that her character and Gabriel Soto had in the telenovela Mi Camino Es Amarte, which you can see on Univision and ViX+, Sara Corrales revealed that it has moved on in real life.
"Absolutely true, we got married in the novel, we had an immense love [la historia]", he explained before the microphone of Televisa Espectáculos.
"In real life there is also a wonderful love, a very beautiful love, a love for partners, a love for friends, a lot of respect," he added.
The 37-year-old actress said that while she "loves" to be associated with smart and talented men, she does not maintain or want a romantic relationship with Soto.
"I love Gabriel, I adore him, I respect him, I admire him, I admire him as a father, that seems to me a beautiful thing about him, but it doesn't go there," she said.
"The truth is that I respect myself a lot, I respect my self-esteem, I know very well at this moment in life what I want and what I don't want," he also said.
It was in October 2022 when it started to be said that Sara and Gabriel were more than friends and colleagues, this because of a video in which they are seen dancing with a big smile.
The version gained strength because it was suspected that former group member Kairo and Baeva had ended their courtship and called off their wedding.
Are Gabriel Soto and Irina Baeva still together?
The couple appear to have denied they've broken up, as Gabriel Soto and Irina Baeva posed together next to the crew of a yacht they toured with during their stay in the Riviera Maya last week.
"I am happy to provide you with an 'overnight' service. [a] Irina Baeva and Gabriel Soto," chef Abimael Angulo wrote to describe the snap he posted on his Instagram account.
Moreover, days ago Baeva claimed that her plans to marry the actor were still on. "We hope it can be done soon. [la boda] one way or another," he said in the aforementioned report.
Sara Corrales Seeks To Engage With A 'Bachelor'
Since making it clear that Gabriel Soto is just her boyfriend, Sara Corrales shared what qualities she looks for in her future partner.
"First, of course, a bachelor. [También debe ser] faithful, respected, loved, a man I admire, [porque] for me admiration is everything" he explained.
Last year, the model broke up with actor Rafael Gutiérrez, who had already proposed to her. In September, she commented that it "didn't make her happy".
Source: univision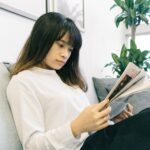 Ashley Fitzgerald is a journalist and author at Gossipify, known for her coverage of famous people and their lives. She writes about a wide range of topics, including celebrities, influencers, social media stars, and public figures. Her articles are known for their in-depth analysis and unique perspective. She is respected for her ability to keep readers up to date with the latest news and trends of the famous people.