The high luxury pieces are made with certified diamonds and gold
The Italian brand Gucci presented this Tuesday (24) its new high jewelery collection with an approach that goes beyond beauty and seeks to focus on ethics.
According to the maison, the "Hortus" line uses only diamonds from suppliers who guarantee not to be involved in conflicts, while the gold and platinum are delivered by companies that respect the values ​​of social and environmental responsibility as part of the program Kering Ethical Gold Framework. The agreement allows the traceability of the entire process involving the metals.
In addition, the group has also contributed to the reforestation of a 116-hectare area of ​​Amazon rainforest in French Guiana, with the planting of 214,780 native trees.
As for the pieces, a lot of sophistication defines Gucci's third collection of its kind since 2019.
The brand reported that it takes more than 300 hours to produce a set of necklace and earrings encrusted with white gold and diamonds and 100 hours to create a gold multi-finger ring with a precious 38.8-carat green tourmaline at its center. surrounded by diamonds.
The single pair of yellow gold earrings is no different, bringing a burst of brilliance with garnet stones, golden beryls, rubellites and diamonds. The yellow gold bracelet has a zigzag effect embellished with diamonds and a 16-karat rubellite tourmaline in the oval shape – which took 200 hours to create.
"Hortus" means "Gardens of Delights" and is inspired by travel. The new pieces include necklaces, bracelets, earrings and rings divided into different themes, between nature and the animal kingdom. The selection also includes new interpretations of the iconic "lion's head" and "tiger's head", symbols of strength, courage and passion.
Gems also focused on fantasy and intense colors, from aquamarines to yellow sapphires, give these jewels a particular liveliness. And rounding out the collection are new diamond solitaire rings in a wide range of hues that evoke the ever-changing colors of the sky – among them is a sculptural gold ring centering a 14.7-carat hexagonal tanzanite. .
+The best content in your email for free. Choose your favorite Terra newsletter. Click here!
Source: Terra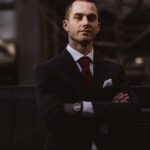 Ben Stock is a lifestyle journalist and author at Gossipify. He writes about topics such as health, wellness, travel, food and home decor. He provides practical advice and inspiration to improve well-being, keeps readers up to date with latest lifestyle news and trends, known for his engaging writing style, in-depth analysis and unique perspectives.