______________________________
Singer Maksim, returned to the stage last year after a serious illness, she gave a concert in Sochi yesterday and again made her fans worry about their health. Eyewitnesses say that on the Rosa Khutor stage, the performer of the hit "Along the Night Roads" behaved strangely from the very beginning: Marina hardly drew out the phrases of the songs and did not hit the notes at all. And after half an hour of performance, when the audience began to disperse in bewilderment, she completely threw the microphone, went backstage and never returned to the stage.
The video from the concert quickly spread across the Web and caused a number of assumptions among users regarding what happened. And while some suspected the singer of pregnancy (a loose white dress, they say, is confirmation of this), while others suggested that the singer might not be sober, her representatives decided to clarify the situation.
Marina became ill. Now doctors are examining her. She did not want to cancel the concert until the very end, since it is her job to give people a good mood, and she loves her work. But the body failed and failed. Perhaps because there was a difficult schedule, a lot of filming, several dozen concerts in a row, – the PR director of the singer Yana Bogushevskaya commented on the incident in a conversation with Super.ru
And the director of the singer, Pavel Nazarov, added that the audience of the canceled concert can return the tickets to the place of purchase, and further concerts as part of the "I Will Live" tour will definitely take place.
Note that the singer's health seriously worries her fans. Still, Marina Maksimova got sick with the COVID-19 virus in extremely severe form and spent a month in a medically induced coma. The singer survived only thanks to the professionalism of doctors, which she repeatedly spoke about in various interviews.
Source: Hellomagazine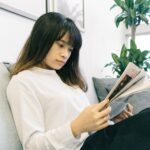 Ashley Fitzgerald is a journalist and author at Gossipify, known for her coverage of famous people and their lives. She writes about a wide range of topics, including celebrities, influencers, social media stars, and public figures. Her articles are known for their in-depth analysis and unique perspective. She is respected for her ability to keep readers up to date with the latest news and trends of the famous people.