Singer Gretchen Gives Unusual Response After Questioning Sexuality Of Her Husband, Esdras de Souza
Gretchen took advantage of the morning of this Friday 26/05 to vent on the criticisms that her husband, the saxophonist Esdras de Souzahas received in recent days when his sexuality has been questioned.
"Guys, I really like her, but her husband is gay, if he isn't, he still will be", wrote an Internet user on the famous social network.
The rebolado queen decided to speak out and came out in defense of her beloved: "If you really liked me, you would respect me. Someone your age making that kind of comment is nothing short of ridiculous. It's bad that you question my husband's virility. That even if he was, that would be my problem too.".
And he continued: "Questioning my husband's manhood… Oh, that's not really a comment. What if it is? It's me sleeping with him. I can assure you that if I'm this full and with this glowing skin, he does everything I need and deserve and more. Something I guess you can't even do anymore. Missing, right?", He Completed.
See Gretchen's answer:
Source: Terra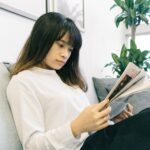 Ashley Fitzgerald is a journalist and author at Gossipify, known for her coverage of famous people and their lives. She writes about a wide range of topics, including celebrities, influencers, social media stars, and public figures. Her articles are known for their in-depth analysis and unique perspective. She is respected for her ability to keep readers up to date with the latest news and trends of the famous people.