Singer Tati Zaqui vented on social media
Last week, Tati Zaqui filed a police report against her ex-boyfriend Thomas Costaalleged domestic and psychological violence, personal injury, threats and property damage.
This Friday, the 26th, the singer shared an open letter about the abusive relationship.
"They tried to silence me. They tried to belittle me, vilify me, belittle me. They tried to trivialize my pain, mischaracterize me, and invalidate me as a woman. They laughed at my suffering. They made fun of what was sacred to me. They tried to keep myself away from my friends, from work, from friendships, from family… even from my pets, which I love so much"start.
"They injured my body, they massacred my heart and I completely lost my peace. They completely deconstructed me in a slow process that seemed to have no end. I no longer felt pleasure being on stage or in the recording studio. I refused the work and commitments. I no longer had the will to live and I just wanted everything to end soon, as if by magic", continued.
"Day after day I saw my life change and deep down I just wanted to be happy. I wanted to build my family, have children. I believed it was possible and I persisted in my daily pain, thinking I didn't deserve so many things. Happiness was just one of these. I blamed myself and today this hurts me. Shame screamed at every moment and even then I could not have the strength. I lacked the courage, so I, Tati Zaqui, strong and invincible, empowered, self-possessed, became a hostage", pointed.
"But I'm not Tati Zaqui. I'm Tatiane! And there's a big difference between them. One thing is what people see. and the next day it's already onto another. The work is too much, the harassment is maddening. No time to cry because there's a commitment that follows, in 10 minutes. After, another… And I continued so for many years when I just wanted to be accepted and truly loved, I believed it".
"It was in my fragility that I was attacked. I am no different from anyone else. I carry my burdens, dreams and pains, all reserved for when I have some time… Time, thinking about it here, I have asked myself many times: 'what did I let him do with my life'… I got to the point where I was no longer myself, I didn't recognize myself in the mirror, in the attitudes I submitted, the shame continued to torment me, I had no more friends and I used social media a couple of times asking for help"ventilated.
"Marketing? No! Every second of that show repeated over and over again on the internet, with the same storyline and new facts, was real. Maybe, by unmasking everything, a change would happen, a miracle. But my help wouldn't come from heaven, it was just up to me. I needed to say no! And I've tried countless times!" She said.
"Today, looking back, I screamed for help at every moment until I had to reach a dark space, which many call 'rock bottom', to be saved. My family, my manager and my team have welcomed, they embraced me. There was no longer any sense in making excuses, it was necessary to tell the truth: yes, I fell! And how nice it was to feel that warmth of protection. At that moment, even if the sensation was of loneliness, I was not alone" .
"I'm in pieces that I try to put together all the time. I don't want to be in my place. Here, where I am, it's hard, it's unbearable. Psychological abuse is a net. The more you try to get out, the more trapped you are in it "Emotional abuse invalidates you completely, annihilates you to the point where you become nothing. Physical assault scars your body, but tears your heart apart," declared.
"Be understanding with my moment of withdrawal, regret and pain. I no longer want to be ashamed of what I went through, but proud of the courage I found to walk out of the storyline that almost destroyed me. Almost. I'm still here! I'm still here tears, but what a pity! they will dry up very soon. Your love, respect and affection will be indispensable. As I wrote above, I am no different from anyone, just one more among the thousands of women, victims of violence".
"My story, from now on, will be written differently. Today is the first day I look in the mirror and say: Tatiane, just for today you have chosen to be happy! And I will be, don't get me wrong. Thank you! With love, Tati Zaqui", finished.
Look at this photo on Instagram
Source: Terra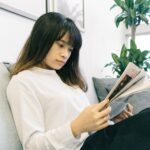 Ashley Fitzgerald is a journalist and author at Gossipify, known for her coverage of famous people and their lives. She writes about a wide range of topics, including celebrities, influencers, social media stars, and public figures. Her articles are known for their in-depth analysis and unique perspective. She is respected for her ability to keep readers up to date with the latest news and trends of the famous people.