The American magazine Forbes has published the next rating of the richest self-made women. Among those who have achieved success before the age of 40, there are new faces – the founders of companies in IT and medical technology, and already familiar ones. The youngest member of the list for the sixth year in a row is businesswoman Kylie Jenner. The fortune of the youngest of the sisters Kardashian-Jenner is estimated at 680 million dollars.
Rihanna is still the richest singer. Her fortune is estimated at 1.4 billion dollars. Fenty Beauty, which it co-owns with French conglomerate LVMH, doubled its revenue in 2022. Rihanna also owns a 30% stake in her Savage x Fenty lingerie line, which was valued at $1 billion last February.
Taylor Swift is ranked 34th overall and the second richest woman in music. The fortune of the 33-year-old singer exceeds $740 million. It is noted that the star surpassed Madonna, whose net worth is estimated at $580 million, and Beyoncé with $580 million. Taylor Swift's fortune increased by 170 million thanks to the release of her new album "Midnights". The star's capital continues to grow as the singer continues her "Eras" world tour.
Reese Witherspoon is the richest actress in the world at number 59 with a net worth of $440 million. The ranking also includes Oprah Winfrey, Kim Kardashian, Celine Dion, Dolly Parton, Barbra Streisand, Serena Williams and Shonda Rhimes.
Beyoncé's fortune could also increase significantly in the near future. The singer went on the world tour "Renaissance". At one of the performances, her daughter, 11-year-old Blue Ivy, took the stage. The girl danced with her mother.
Source: Hellomagazine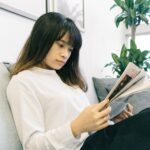 Ashley Fitzgerald is a journalist and author at Gossipify, known for her coverage of famous people and their lives. She writes about a wide range of topics, including celebrities, influencers, social media stars, and public figures. Her articles are known for their in-depth analysis and unique perspective. She is respected for her ability to keep readers up to date with the latest news and trends of the famous people.