The actress is in cinemas with Blue Beetle, a DC blockbuster
The actress Bruna Marquezine28 years old, she cried when she came across a panel in the film Blue Beetlewhich has his photo, in Times Square, New York, United States.
In the feature film, Bruna Marquezine she plays Jenny, the girlfriend of the title character, played by Xolo Maridueña.
In the documents, published by the profile of Twitter Marquezine Comunicações, the Brazilian actress is with her mother, Neide Maia, her father, Telmo Maia, and her sister, Luana Marquezine.
"Here, here's my picture," he says Bruna Marquezine, in a strangled voice. She still receives emotional hugs from her family, who filmed the moment.
The actress Maisa Silva celebrated Bruna's achievement and posted it on her Instagram. "What a thrill to be able to see my 'cousin' @BruMarquezine shine so much in this film, which is emotional, funny, powerful and full of representation. I loved it!!!" she wrote.
Bruna Marquezine was moved when she visited the panel #BlueBeetle in Times Square and I called Angel and Xolo Maridueña to share this moment with her.🥹💙

— Marquezine Comunicações (@marquezinecom) September 17, 2023
Source: Terra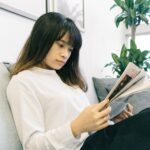 Ashley Fitzgerald is a journalist and author at Gossipify, known for her coverage of famous people and their lives. She writes about a wide range of topics, including celebrities, influencers, social media stars, and public figures. Her articles are known for their in-depth analysis and unique perspective. She is respected for her ability to keep readers up to date with the latest news and trends of the famous people.