The news caused deep sadness among friends and followers on their social networks
This Monday (18th), while swimming in the morning, dentist Rafael Puglisi hit his head in the pool. Doctors tried to resuscitate him, but he arrived at the hospital dead. He would have turned 36 on October 21st.
Followed by 4.4 million people on Instagram, he has curated the smiles of numerous celebrities, such as Whindersson Nunes, Hugo Gloss, Jade Picon and Juliette Freire.
Gabi Martins, Pyong Lee, Larissa Manoela and Neymar also stopped by his office, near Avenida Paulista.
Puglisi used social media to raise awareness of the importance of oral health care, as well as showing the "before and after" of beauty treatments. On TV you talked about it on the programs Band, SBT and CNN Brasil.
Some artists reacted to the news of the dentist's tragic death. "My God, my God," wrote influencer Gkay. "Without believing, God welcomes him," commented the actress Renata Bras, of 'A Praça É Nossa'. "Brother, my God, it can't be," MC Gui lamented.
Source: Terra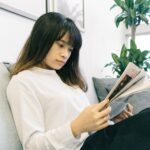 Ashley Fitzgerald is a journalist and author at Gossipify, known for her coverage of famous people and their lives. She writes about a wide range of topics, including celebrities, influencers, social media stars, and public figures. Her articles are known for their in-depth analysis and unique perspective. She is respected for her ability to keep readers up to date with the latest news and trends of the famous people.