Singer MC Cabelinho is trying to get closer to his ex-girlfriend, actress Bella Campos, after cheating on her with an influencer
The funk singer MC Cabelinho he is trying to get back together with his ex-girlfriend, the actress Beautiful Campos, after cheating on her with an influencer. The two were engaged when they broke up.
Last Monday (20/11), columnist Mariana Morais, of Correio Braziliense, revealed that the funk singer has been trying to rekindle the relationship after the breakup, which occurred in August this year.
According to the journalist, Cabelinho constantly tries to contact the actress via phone calls, but is unable to convince the girl to take back her decision to end it.
Bella doesn't want it!
According to the journalist, Bella is determined to forget him and hasn't even answered his calls. According to sources, she has no intention of having any type of relationship with her ex-boyfriend.
Source: Terra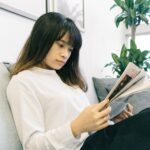 Ashley Fitzgerald is a journalist and author at Gossipify, known for her coverage of famous people and their lives. She writes about a wide range of topics, including celebrities, influencers, social media stars, and public figures. Her articles are known for their in-depth analysis and unique perspective. She is respected for her ability to keep readers up to date with the latest news and trends of the famous people.