Known for 'Doonie Brasco', 'I know what you did last summer' or 'Ally McBeal', the actress crashed her car into a house.
Anne Heche is hospitalized in critical condition after her car crashed into a house, specifically 1700 Walgrove Avenue, in West Los Angeles, according to reports Variety. Heche suffered burns prior to the collision, as it appears that his car, a Mini Cooper, caught fire, likely causing the accident. The occupants of the house were not injured in the accident, although the small house did suffer significant damage according to the same media.
Although with up-to-the-minute information, the process and chronological order of all the causes of the accident are always confusing, it seems that Heche herself was involved in another accident minutes before, this time in a nearby apartment, with Heche speeding in front of them with his Mini.
Heche is a familiar face on film and television who experienced his greatest moment of fame in the late 1990s, coinciding with his relationship with Ellen DeGeneres. Heche was her partner when the famous presenter made her homosexuality public. Heche stated that the media pressure and this sentimental notoriety not only put an end to her relationship but also harmed her career as an actress. From 2001 to 2009 she was married to real estate agent Coleman Laffoon. Heche, 53, shares a son named Homer with him. She also has a daughter named Atlas with actor James Tupper.
We can see her in films like 'Donnie Brasco', the drama starring Al Pacino and Johnny Depp, the famous slasher 'I know what you did last summer' or 'Six days and seven nights', where she shared the leading role with Harrison Ford. On television, she has had regular roles in series such as 'Ally McBeal', 'Everwood', 'Men in Trees' or 'The Michael J. Fox Show'.
The causes of the accident and the events derived from it, before and after, are still unclear. And, although we do not know if they will be made public, we will continue to report on the causes and effects of this accident, as well as the state of health of the actress.
Source: Fotogramas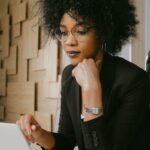 Camila Luna is a writer at Gossipify, where she covers the latest movies and television series. With a passion for all things entertainment, Camila brings her unique perspective to her writing and offers readers an inside look at the industry. Camila is a graduate from the University of California, Los Angeles (UCLA) with a degree in English and is also a avid movie watcher.