Hospitalized for the second time in less than a week, Anitta appeared on social media to put an end to speculation about her health. In a live broadcast, she revealed that she faces several issues, citing "a lump in her lung, a lot of things happening with my stomach, pancreas," and she will be admitted to hospital for observation.
Interestingly, however, her first concern was to justify the cancellation of her participation in Farofa da Gkay, after being rushed to hospital this Wednesday (7/12).
"I was hospitalized yesterday, I already knew there was no way out so, by jumping… I would have had to choose between canceling Farofa or canceling Carnatal. And talking to my team, to everyone and to you [Gkay] moreover, we understood that where it would bring less damage would be Farofa, because it is a private event, a party," revealed Anitta.
Only later did she say she will need to be observed for symptoms and for the rare virus she was recently diagnosed with, the Epstein-Barr virus, which can cause multiple sclerosis. "Most of the population has this virus. It lies dormant, but sometimes it gets active and can do a lot of things."
And she has "a lot of stuff".
Anitta shared that she even received a medical diagnosis during an international trip, but decided to ignore the situation to focus on work: "I didn't listen. I had something, a lump in my lung, a lot of stuff going on with my stomach, pancreas, a lot of things. I couldn't climb a flight of stairs, so I disappeared from social media," he said.
Her fans noticed her haggard look when she appeared in videos celebrating international award wins. But at the time, the singer said it was nothing serious.
She explained that she felt "very well" after taking one exam, without mentioning which one, which she failed.
"I was so glad it wasn't what they thought it was. I was so elated. […] I was feeling so good, so healthy that I was like 'Oh you can book [os eventos]'", She said.
"It was irresponsible of me because I already thought I was fine, I felt healthy. […] I was reckless and worked hard these other days. So what happened is that I felt a little bad, "she added, justifying the last hospitalization.
Despite the long list of issues mentioned, it reassured fans.
"I'm not sick, I'm dying, nothing is happening to me now, everything is under control. What we are doing here is doing treatments and making sure what I feel is really because I didn't respect the time to go back little by little to the work," he said.
The singer added that this is the last time she talks about this topic and asked her followers not to worry, questioning her state of health on social media.
After the live broadcast, he re-published a message in stories underlining that it was the last time he touched the subject and that he no longer wants to talk about his state of health. "I'm saying this is the last time I'm talking about this because right now I just want to talk about positivity and winning moving forward."
Anitta explained Live pic.twitter.com/qErmnPS20o

— Kah….NX ❤️‍🔥 🍊 ☭ (@jaumjaumzim) December 7, 2022
🇧🇷The best content in your email for free. Choose your favorite Terra newsletter. Click here!
Source: Terra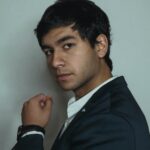 Jason Root is a writer at Gossipify, known for his in-depth coverage of famous people in entertainment, sports, and politics. He has a passion for uncovering the stories behind the headlines and bringing readers an inside look at the lives of the famous. He has been writing for Gossipify for several years and has a degree in Journalism from UC Berkeley. He is always on the lookout for the next big story and is passionate about providing interesting and exciting information on famous personalities.