______________________________
27-year-old Gigi Hadid shared new photos from the holiday. In the pictures you can see her two-year-old daughter Hai, whom the star diligently hides from the paparazzi. Hadid even made a statement to the press in which she asked to stop chasing her and the baby during walks.
Although the model occasionally shares pictures of her daughter on social media, she never shows Hai's face. However, when it comes to talking about how motherhood has changed her life, the model is always outspoken.
In the first picture, Hadid wrote "Mom, Heart, Hi" in the sand. In the second photo, while walking along the beach, the model carries her daughter on her shoulders, whose father is the popular musician Zayn Malik. In the third photo, Gigi is splashing in the water while Hui runs out of the frame.
Earlier in an interview with Sunday Today, Hadid said that Hai is a very smart little girl.
It's so fun. The more she speaks, understands and remembers, the more fun it becomes. And she is a blessing. She is so active from early morning. Such a mobile, smart and very brave child.
Recall that Gigi Hadid and Zayn Malik had a daughter at the end of September last year. In February, the model spoke in detail about the birth that took place in their home in Pennsylvania: they began a week later than planned and went on for almost 14 hours, with the help of Zane, mother Yolanda, sister Bella and her assistant in the process.
Source: Hellomagazine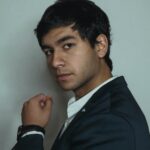 Jason Root is a writer at Gossipify, known for his in-depth coverage of famous people in entertainment, sports, and politics. He has a passion for uncovering the stories behind the headlines and bringing readers an inside look at the lives of the famous. He has been writing for Gossipify for several years and has a degree in Journalism from UC Berkeley. He is always on the lookout for the next big story and is passionate about providing interesting and exciting information on famous personalities.